To ensure an exceptional experience and impeccable casting for our shows, we have limited slots available only for performers aged between 11 and 18.
This 3-week long theatre camp is held at the iconic Hippodrome Theatre.
Students explore a variety of classes and workshops such as: movement, art, improv, acting for the screen and stage. Designed to give young people a glimpse into the world of performing arts. Classes are taught by theatre artists with years of experience in theatre and education. Two age appropriate plays will be rehearsed and the camp will culminate with a full production on the Hippodrome's Mainstage.
For kids ages 6-7 check out our Summer Hipp Kids Camps. 
Monday through Friday, 9:00 am to 5:00 pm
Session 1: June 5-23 2023 – Register Now
Session 2: July 10-28 2023 – Register Now
Tuition: $625
No Refunds after June 1, 2023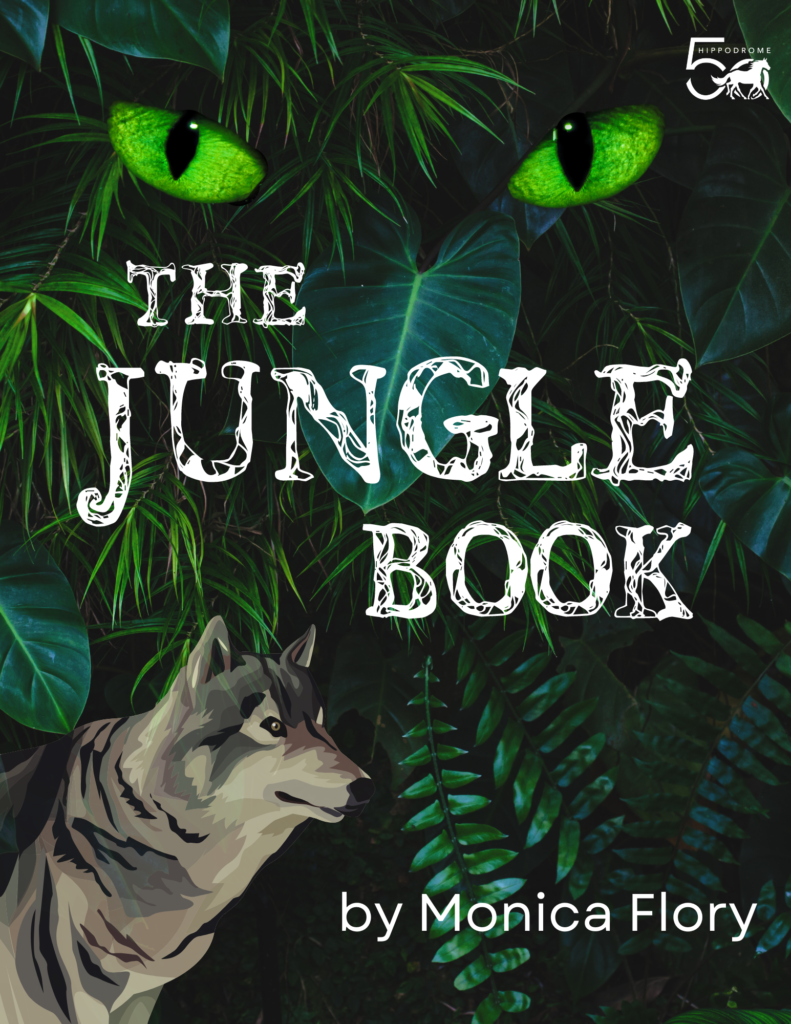 In this action-packed adaptation of the classic adventure story, precocious Mowgli grows up believing he's as fierce a wolf as any of the members of his pack. When he learns he is actually a human, he must discover how to reconcile these very different identities, and decide whether to remain with the pack, or return to the human world from which he was born. What will he choose? And will he be trained in the Law of the Jungle in time to defeat Shere Khan, the most feared animal of all?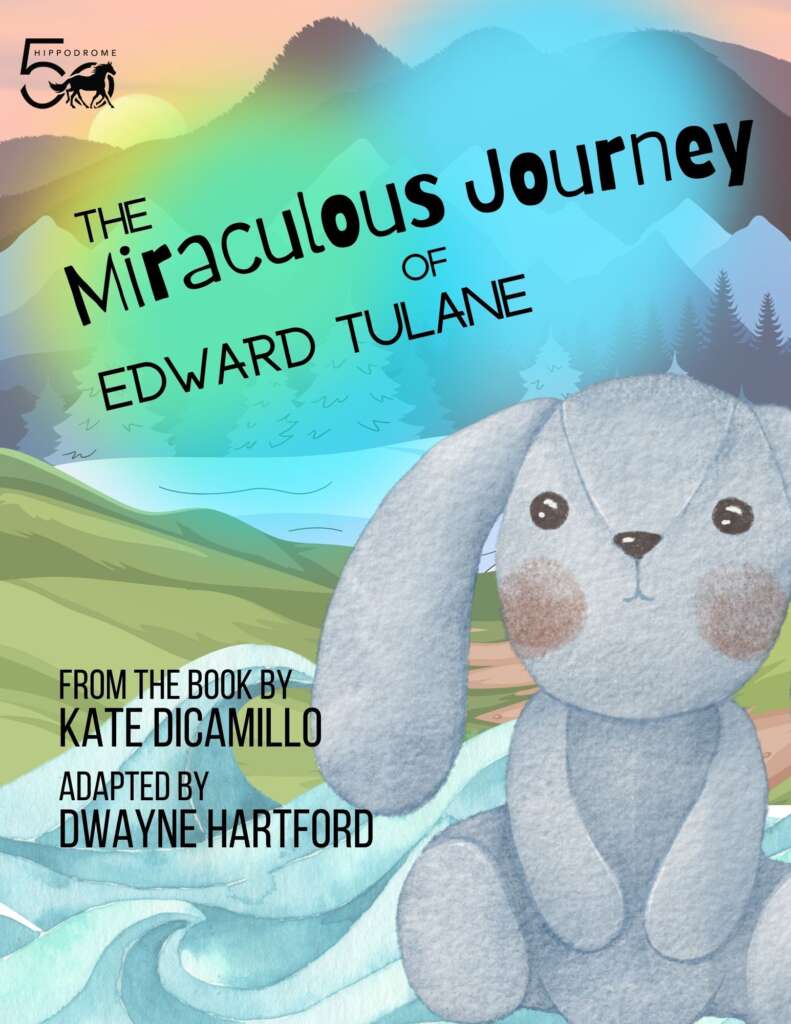 Edward Tulane is an expensive toy rabbit made of china. He is loved by a little girl named Abilene, but Edward doesn't care. He is vain and self-centered. He has no interest in anyone other than himself. On an ocean voyage, Edward is accidentally thrown overboard and sinks to the bottom of the sea. So begins his journey—a journey over which he has no control, for he is a toy rabbit. He can neither move nor speak. As years pass by, Edward meets many different people in many different situations: an older grieving couple who find comfort in Edward's presence, a hobo and his dog who introduce Edward to a whole community of homeless wanderers, a farmer in need of a scarecrow, a sad little boy and his very ill sister, and finally a doll mender and an old doll who teach Edward an invaluable lesson. Through this miraculous journey, Edward learns what it is to love, what it is to lose that love, and how to find the courage to love again.
PRODUCED BY SPECIAL ARRANGEMENT WITH THE DRAMATIC PUBLISHING COMPANY OF WOODSTOCK, ILLINOIS. 2016 The Dramatic Publishing Company
Hipp Kids Mini Summer Camp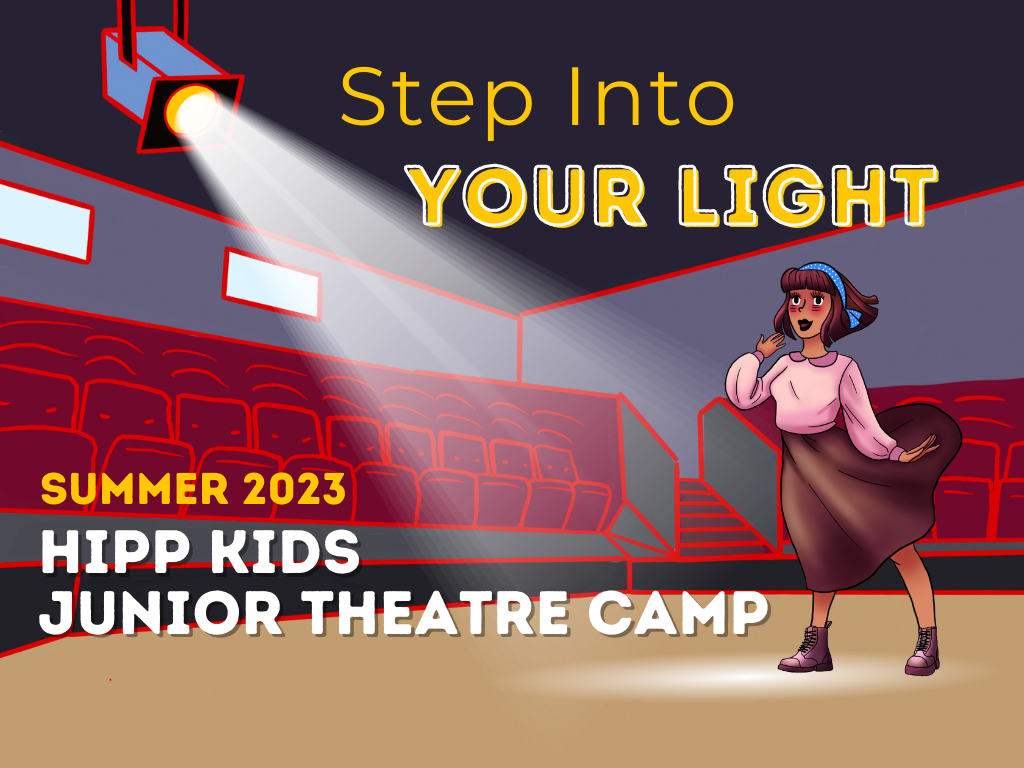 Hipp Kids is a week-long theatre extravaganza for campers ages 6 and 7. This series focuses on theatre skills -such as character development and scene structure in a fun imaginative way. The week ends with a performance in the Hippodrome Cinema for family and friends.