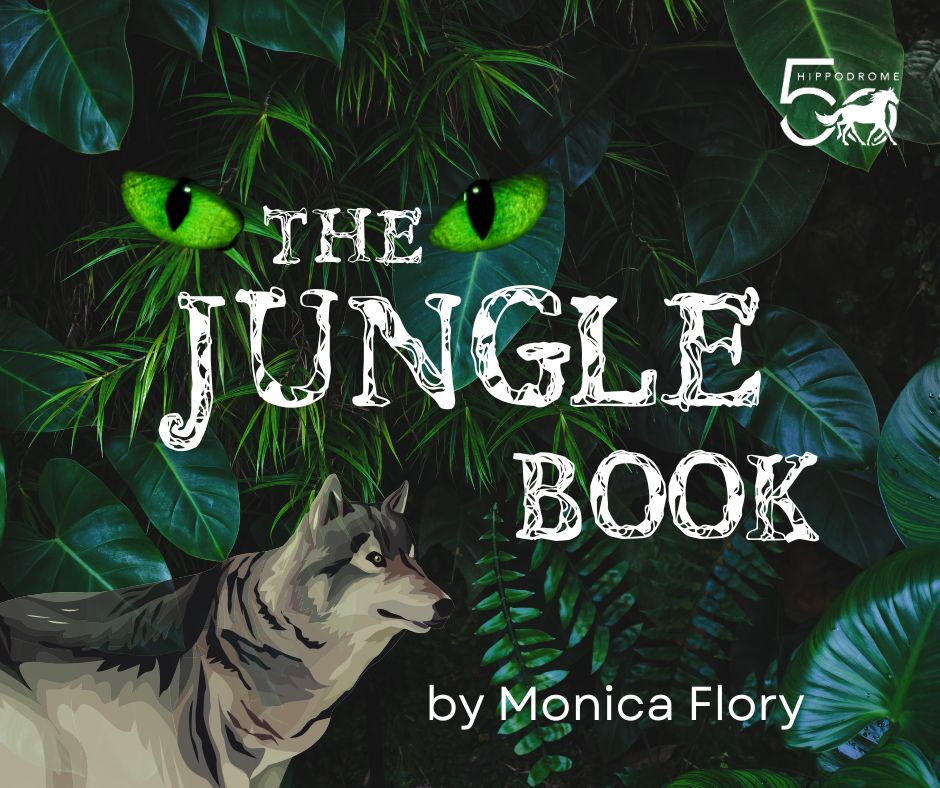 Hippodrome Theatre's Summer Spectacular proudly presents The Jungle Book. Our young campers will perform this thrilling adaptation of the classic adventure tale on our mainstage. Mowgli, a clever child, believes he is just as mighty as any wolf in his pack. However, when he discovers his true human identity, he must reconcile these contrasting selves and determine whether to stay with the pack or return to the human world of his birth. What path will he take? Can he learn the Law of the Jungle in time to conquer Shere Khan, the dreaded beast?
Session 2 – Cast:
Thursday, July 27:
Friday, July 28: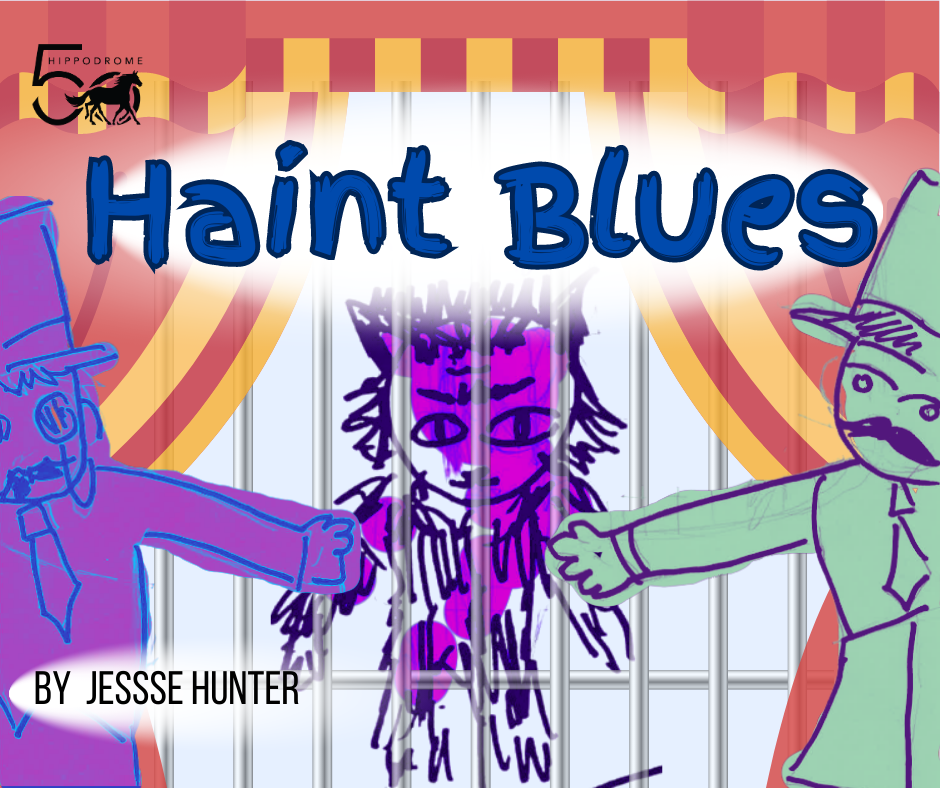 Florida history is filled with stories of misfits seeking refuge, and our story is no different: Omie is a perpetual dreamer who can't seem to find a place in the world, so she builds her own from junk. Nearby, Tuesday spends his days dressing up as a Wild Man to frighten travelers at a tourist trap.  A chance encounter begins a quick friendship between the two outsiders.
Set in the "Old Weird Florida" of the post-war years, Haint Blues pulls from history, rumor, and legend to tell a sprawling tale of sideshow performers, tabloid monsters, mediums and spirits, all set to a soundtrack of jazz and blues.
Once upon a time in the deep South, many people painted their porch ceilings a specific shade of Haint Blue, a soft blue-green, to ward off evil spirits called "haints." It's especially common in the historic homes around Savannah, Georgia, and Charleston, South Carolina. Although ghosts and goblins might not be front-of-mind for modern homeowners, many continue the tradition of blue porch ceilings to keep ties to their home's Southern charm 
Session 2 – Cast:
Thursday, July 27:
Friday, July 28: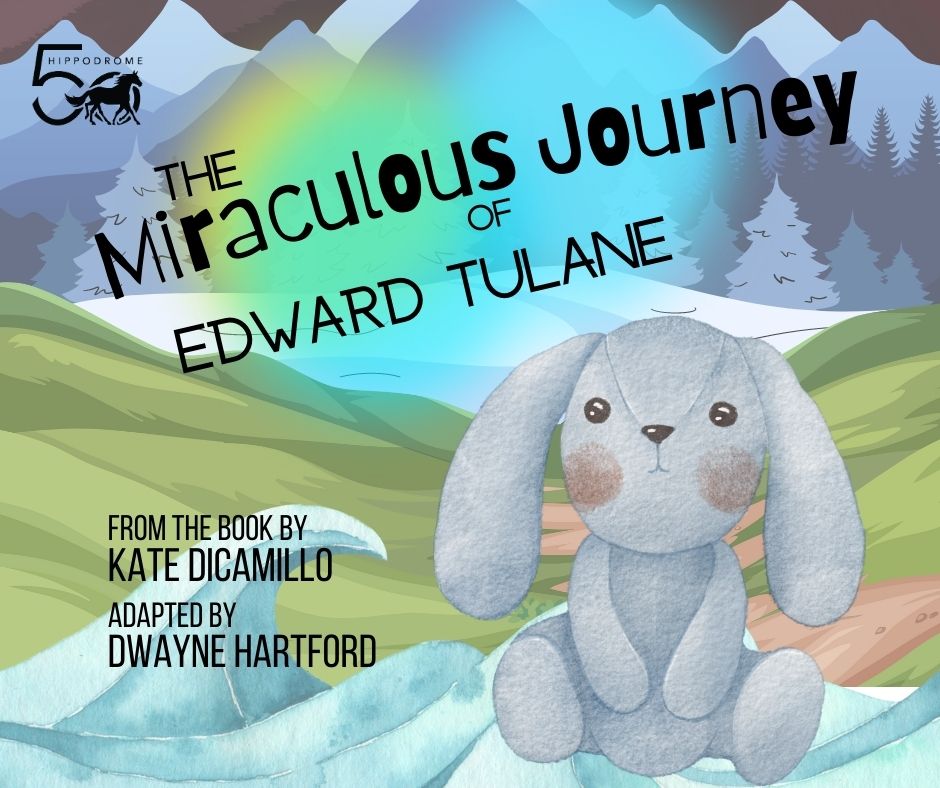 Experience the enchanting tale of "The Miraculous Journey of Edward Tulane" at The Hippodrome Theatre's Summer Spectacular. Our talented teen cast will guide you through the extraordinary journey of Edward Tulane, an expensive china toy rabbit. Initially self-absorbed and vain, Edward's life takes an unexpected turn when he is accidentally thrown overboard during an ocean voyage and sinks to the depths of the sea.
Join us for this miraculous journey filled with themes of love, empathy, and personal growth, as Edward Tulane's transformation reminds us of the profound impact of compassion and connection. Don't miss this captivating production at The Hippodrome Theatre's Summer Spectacular!
Session 2 – Cast:
Thursday, July 27 at 10:30 am
Friday, July 28 at 3:00 pm
PRODUCED BY SPECIAL ARRANGEMENT WITH THE DRAMATIC PUBLISHING COMPANY OF WOODSTOCK, ILLINOIS. 2016 The Dramatic Publishing Company

To ensure an exceptional experience and impeccable casting for our shows, we have limited slots available only for performers aged between 11 and 18.
This 3-week long theatre camp is held at the iconic Hippodrome Theatre.
Students explore a variety of classes and workshops such as: movement, art, improv, acting for the screen and stage. Designed to give young people a glimpse into the world of performing arts. Classes are taught by theatre artists with years of experience in theatre and education. Two age appropriate plays will be rehearsed and the camp will culminate with a full production on the Hippodrome's Mainstage.
For kids ages 6-7 check out our Summer Hipp Kids Camps. 
No refunds 2 weeks after registering and/or no refunds after June 1st. 
Hipp Kids Mini Summer Camp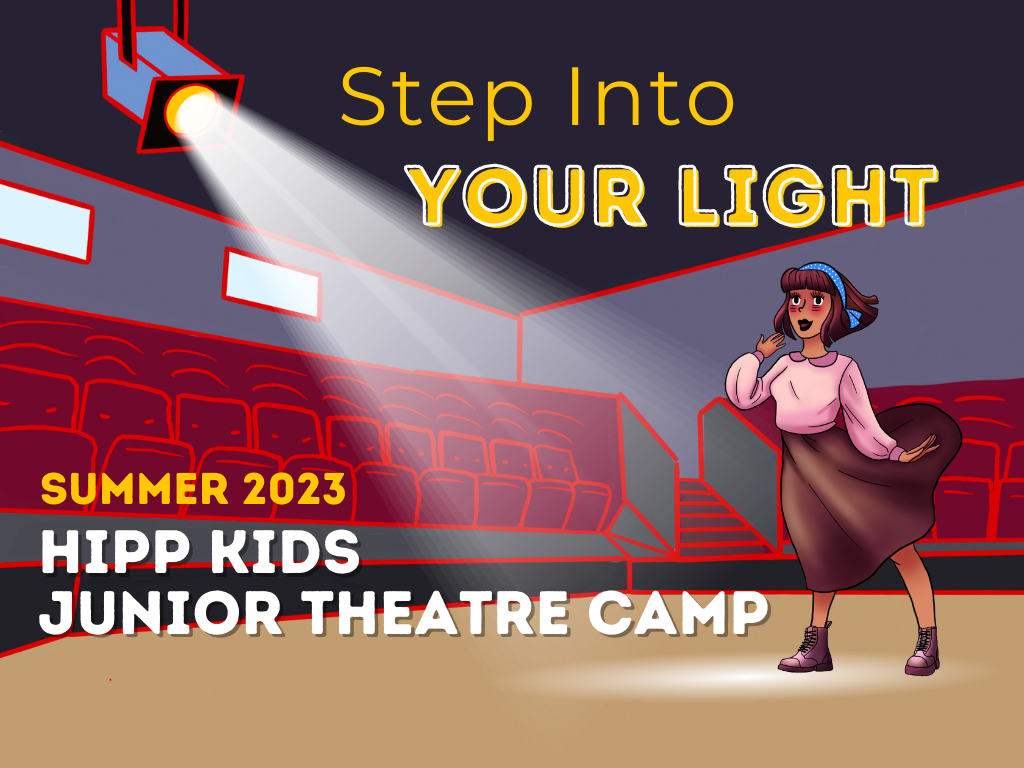 Hipp Kids is a week-long theatre extravaganza for campers ages 6 and 7. This series focuses on theatre skills -such as character development and scene structure in a fun imaginative way. The week ends with a performance in the Hippodrome Cinema for family and friends.