Prepare to be captivated by the ultimate blend of drag, burlesque, and electrifying performances. Our stage comes alive with a dazzling showcase of local talent, leaving you mesmerized by the artistry and creativity on display.
Embrace the power of self-expression as our performers take you on a journey of liberation and acceptance. From jaw-dropping lip syncs to tantalizing striptease acts, each moment is a celebration of individuality and the freedom to be yourself.
But the experience doesn't stop there! Before the curtains rise, indulge in a 40-minute preshow "cocktail" hour, where you can mingle, unwind, and enjoy delightful libations. The excitement builds, and as the lights dim, the energy in the room becomes palpable.
After the show, the celebration continues with the chance to dance the night away. Sip on your favorite drinks and revel in the camaraderie of a community that embraces diversity and uniqueness.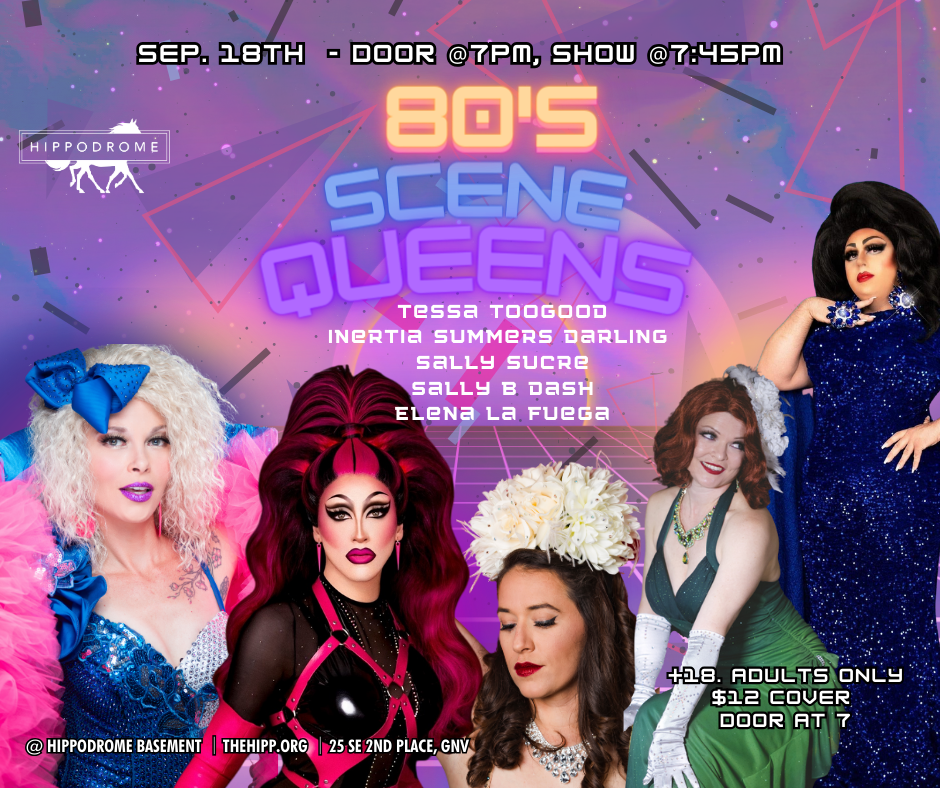 80's Scene Queens : September 18 @ 7pm