MAINSTAGE SEATING CHART
Check the Hippodrome's seating chart to find your ideal seat before booking tickets through the Box Office.
Please note that only children ages 4 and up with a ticket will be admitted into the theatre.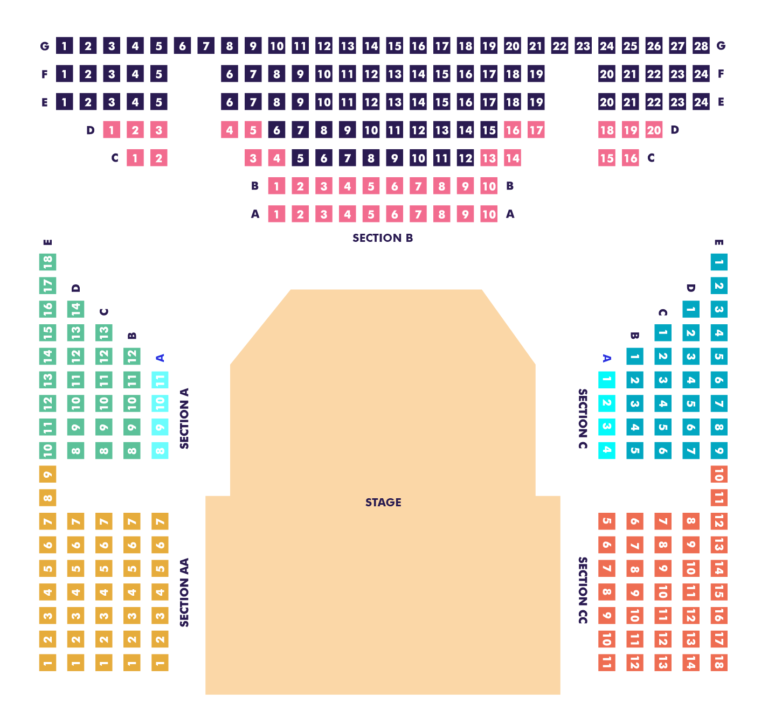 PARKING
Street parking in downtown Gainesville is free after 6 p.m. Monday through Friday, and all day on Saturday and Sunday. You can also enjoy secure parking a block away from the Hippodrome at the Downtown Parking Garage on 2nd Avenue, across from Dragonfly and Mark's US Prime. We will validate your ticket, which will reduce the price by $2.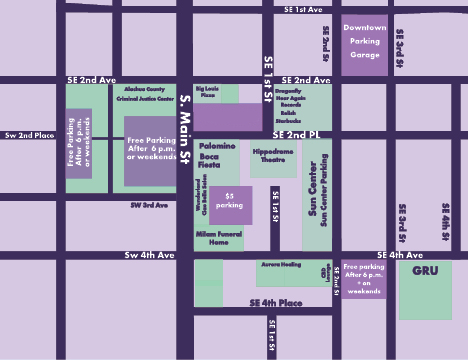 DINNER BEFORE THE SHOW?
Check out our recommended local hotspots and restaurants.
Amelia's (Fine Italian): 352-373-1919
Dragonfly Sushi and Sake Co (Japanese): 352-371-3359
Harry's Seafood Bar & Grill (New Orleans Style): 352-372-1555