A Gentleman's Guide to Love and Murder
Book and Lyrics by Robert L. Freedman
Music and Lyrics by Stevan Lutvak
Based on a Novel by Roy Horniman
In this Tony award-winning hilarious musical romp, a distant heir to a family fortune sets out to speed up the line of succession using a great deal of charm…… and a dash of murder. Do not miss this hilarious musical romp!
June 2-July 9; Previews May 31 and June 1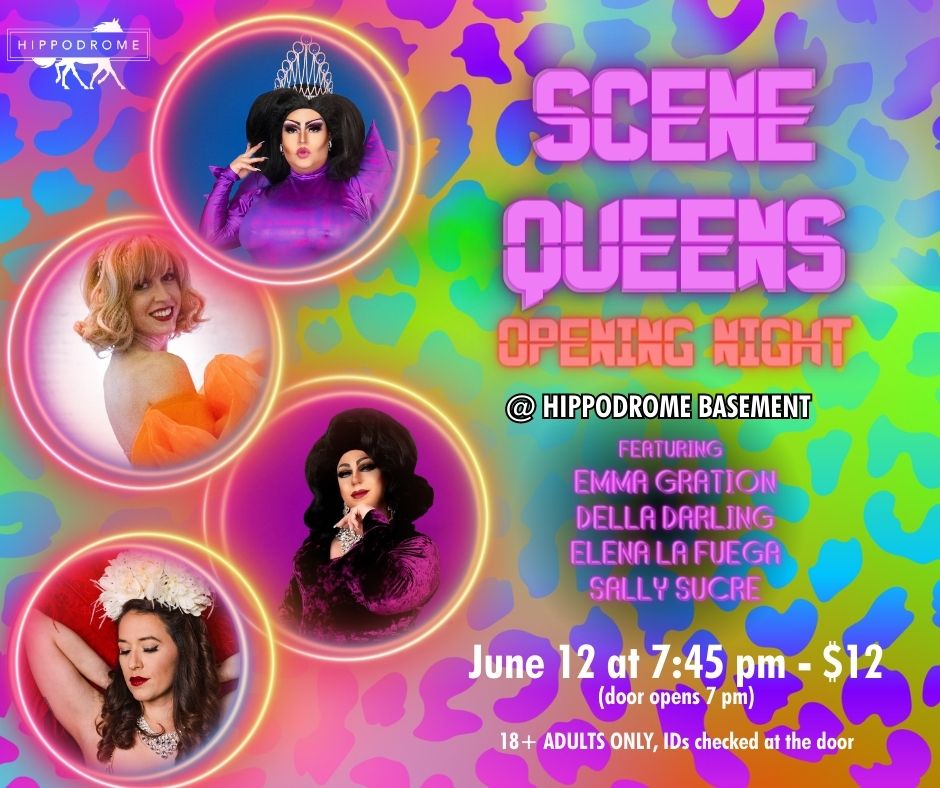 This program is proudly co-produced by Emma Gration, Della Darling, Elena La Fuega, Sally Sucre and the Hippodrome Theatre. 
Scene Queens - Opening Night
Featuring Emma Gration, Della Darling, Elena La Fuega, Sally Sucre
June 12 - Doors Open 7:00 pm, Floor Show at 7:45 pm
Experience the ultimate blend of drag, burlesque, and electrifying performances at Hipp Basement! From local talent to lip syncs and striptease, join us for an evening that's all about celebrating self-expression and embracing the extraordinary. Cheers to a 40-minute preshow "cocktail" hour and dancing with drinks after the show!
18+ ADULTS ONLY, IDs checked at the door
Held in the Hippodrome's Basement
The Hippodrome Theatre's 51st season EMPOWER delivers a powerful lineup of stories showcasing strength, perseverance, and empowerment, including the brilliant, foul-mouthed women trying to save the world in  "POTUS: or, Behind Every Great Dumbass Are Seven Women Trying to Keep Him Alive",  the guys holding the holiday together through teamwork in the return of  "The Ultimate Christmas Show (ABRIDGED)". Scrooge finds his heart in our holiday tradition "A Christmas Carol", a family struggles through the complexities of mental health in the Tony Award-winning musical "Next to Normal", and two artists challenge societal norms in the modern comedy "White". And as always, stay tuned for our summer musical announcement, which promises to be an exciting addition to an already incredible lineup.