Come to The Hippodrome's basement to listen to new sounds, experience art and meet interesting and talented people!
Come with your friends to Gainesville's listening party and stay for the fun vibes. 
$8-$15 Sliding Scale. 
This program is proudly presented by the Hippodrome Theatre.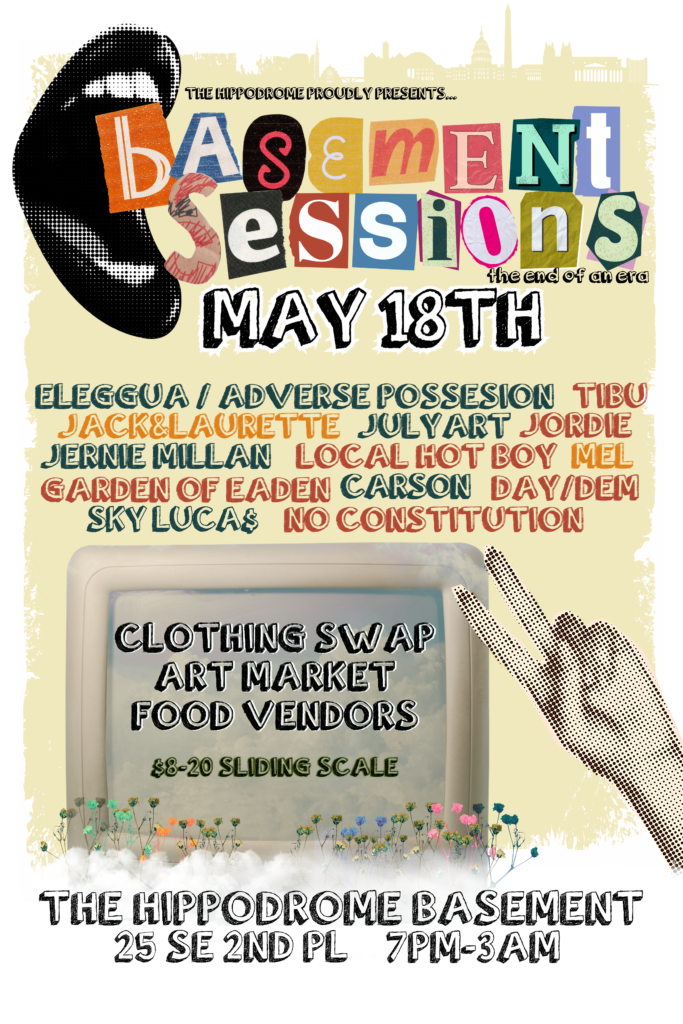 We are back with another great lineup! Come check out these performers and see some dope art!
PERFORMERS
CARSON
DAY/DEM
ELEGGUA/ADVERSE POSSESION
GARDEN OF EADEN
JACK&LAURETTE
JERNIE MILLAN
JORDIE
JULY ART
LOCAL HOT BOY
MEL
NO CONSTITUTION
SKY LUCA$
TIBU
VENDORS
@hardpressedtati      @carmicakes
@littlecrustaceans     @cakedup_gnv
@bepis4u                    @by.fahndi
@my.b.s.studios        @custom_reality_
@goldiemoretti          @ariuberti
@flores.de.miel