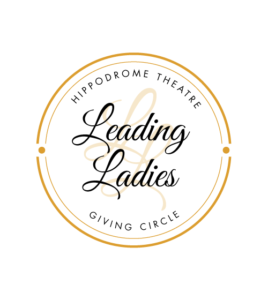 The Leading Ladies was officially launched in 2016 as a group of women dedicated to supporting the Hippodrome as a cultural arts institution. Today the Leading Ladies are a true Giving Circle and have a vote on how their contributions impact the theater. Members of this special group serve not only as Hippodrome sustainers, but use their insider knowledge to be ambassadors to the community.
Members of this active group of supporters partner with the Hippodrome in these ways:
As an

annual sustainer

of our arts institution (annual individual contribution of $1000).

As an

ambassador

of the Hippodrome. We provide you with the knowledge, tools and training to represent the Hippodrome in our community and help us grow diverse supporters.

As a

theatre-goer

who regularly attends artistic programming at the Hippodrome.
What makes being a Leading Lady special?
Invitations to opening night celebrations
Exclusive Leading Ladies events
Recognition in the playbill as a Leading Lady
Backstage experiences & behind-the-scenes knowledge
Membership in a philanthropic community of women
Interested in learning more? Contact our Development Team
Already a member and want to make your annual contribution online? Click here