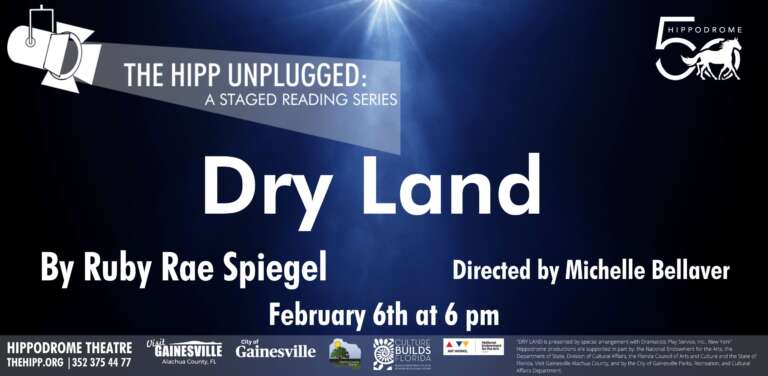 A finalist for the 2014-2015 Susan Smith Blackburn Prize, Dry Land by Ruby Rae Spiegel is an unexpected coming-of-age story. Set in Florida, the play is about Amy and Ester, two teens on the high school swim team whose aspirations can't overcome their circumstances. A beautiful and brutal examination of abortion, female friendship, and resiliency, and what happens in one high school locker room after everybody's left.
"Feelings seldom come singly in DRY LAND, [a] remarkable play by Ruby Rae Spiegel…Set largely in the girls' locker room of a Florida high school, this portrait of an unlikely friendship under uncommon pressure is tender, caustic, funny and harrowing, often all at the same time…DRY LAND understands that friendships among adolescents in crisis, especially among those coming to the end of a chapter in their lives, can be as intense and ephemeral as summer storms." — NY Times. 
"Few things are as bracing as the shock of new talent…DRY LAND feels like the first step in [Ruby Rae Spiegel's] inevitable rise…DRY LAND avoids Mean Girls clichés, turning familiar terrain into something new and vaguely scary." — NY Post.
"After centuries of drama that has banished female biology and sexuality offstage, reduced them to comically bland euphemisms, prettified them, sanitized and sanctified them or rendered them in pornographic tropes designed to pleasure men, Dry Land shines the brutal light of honesty." – San Francisco Chronicle. 
Disclaimer: This play contains strong language. May not be suitable for people under 16.
by Ruby Rae Spiegel
Directed by Michelle Bellaver
February 6 at 6:00 pm on our Second Stage
"DRY LAND is presented by special arrangement with
Dramatists Play Service, Inc., New York"
"Dry Land" was Originally Produced by Colt Cocur, New York NY
Developed at the Ojai Playwright Conference:
Robert Egan, Artistic Director/Producer
Developed with the support of New York Stage and Film's Powerhouse Season at Vassar
Ruby Rae Spiegel (Author)
Ruby Rae Spiegel is from Brooklyn, New York. Her first play, Carrie & Francine, was selected for the OffBroadway Summer Shorts 5 Festival. Dry Land was produced at the HERE Arts Center by downtown theater company, Colt Coeur, Permanent Record Theatre, Kings Cross Theatre, Center Theatre Group, TheatreLAB, Kirk Douglas Theatre, Forum Theatre, and it was developed at New York Stage and Film's Powerhouse Summer Theater Session, as well as the Ojai Playwrights Conference. She has written for TV and short films including The OA (2016), Mindhunter (2017), and Some of Us Had Been Threatening Our Friend Colby (2015). Ruby is a graduate of Young Playwrights Inc. and Yale University.
Michelle Bellaver (Director)
Michelle Bellaver is an interdisciplinary director, performer, and writer working in theatre and film. Her artistic and academic focus has been on inter-media performance, new play development, and intersectional feminist performance practices, including her research on and development of The Female Gaze and its methodology in filmmaking, video, and theatre performance. Recently she wrote and directed the experimental feature film Saint: 5 Etudes for Joan of Arc. Her playwriting has been in residence, received readings, development workshops, and works-in-progress showings at The Tank NYC, the Purple Rose Theatre Company, and Dixon Place. Her short story Honeymoon Sweet can be found in The Windsor Review: International Journal. Michelle is a member of SAG-AFTRA, Actors' Equity Association, and a member of the Lessac Research and Training Institute.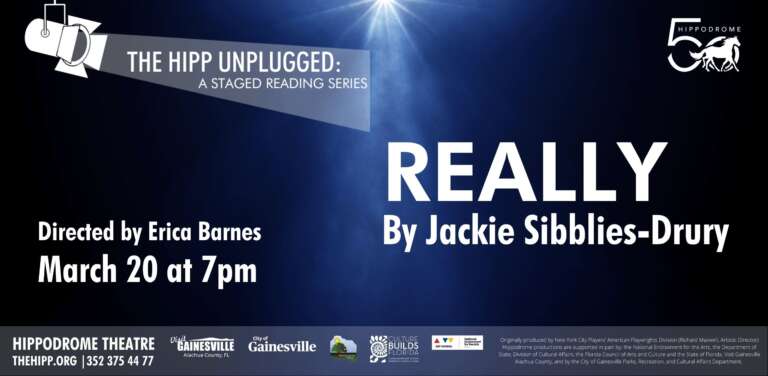 When a grieving mother visits her late son's girlfriend, the two women look back at the man they both loved, each jockeying for a claim to his legacy as a son, lover, and artist. REALLY is a play about mourning, intimacy, and the conflict between goodness and greatness as seen through the lens of photography.
"…[REALLY] carves pain out of the negative space of conversation…Drury's beautifully refined language [creates] an unnerving study of art as pollution, distraction from a world fast evolving beyond aesthetics." —Time Out NY.
 "…stylishly contemplative…Drury has created a work that focuses on fixed images culled from life's flux. REALLY is a play about photography. And it asks provocative questions about the value of what is seen in pictures that freeze fleeting moments for posterity…[REALLY] deftly uses the self-consciousness of its characters to create a more pervasive, self-examining consciousness about the artistic process…" —The New York Times.
by Jackie Sibblies-Drury
Directed by Erica Barnes
March 20 at 7:00 pm on our Mainstage
Originally produced by New York City Players' American Playwrights Division 
(Richard Maxwell, Artistic Director)
by TBA
Directed by TBA
May 1 at 7:00 pm on our Mainstage
by TBA
Directed by TBA
June