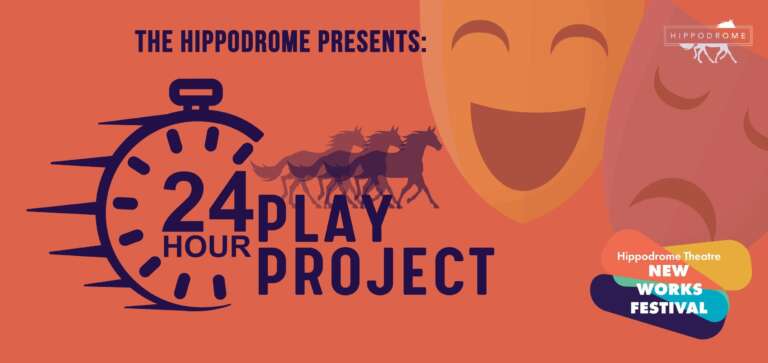 2023's New Works Festival was expanded and local playwrights, actors, directors, and designers were invited to participate in a 24-Hour Play Project! 
Picture this: a dash of caffeine, an abundance of creativity, and just 24 hours to craft a captivating 10-minute play, from inception to live performance. Two remarkable 10-minute plays are conceived, rehearsed, and brought to life in a mere day.
How does this work?
On Friday night we unveiled to our local playwrights the theme they are tasked with. What's more, they created these plays based on actors and props chosen right out of a hat, right before the audience's eyes!
On Saturday morning at 8 AM, the playwrights hand over their freshly minted plays and meet their directors. Actors joined the fray at 11 AM and began the exhilarating process of bringing these scripts to life. Our talented designers added their technical wizardry at 5:30 PM, and then, at 7:30 PM on Saturday – the plays were performed for the very first time in front of a live audience.
The Edge by Morgan Vanderlaan
Pictures by Michael A. Eaddy