Gainesville's Only Art-House Cinema
The Hipp Cinema is always screening movies with our audience in mind. Serving as Gainesville's only art-house cinema, we bring the latest independent films, hard-hitting documentaries, critically-acclaimed world cinema, throwback classics, and additional signature programming throughout the year. Have your experience at the movies go beyond the purchase of a ticket stub.
 Find out show times and purchase tickets for upcoming screenings and special events
Never miss a movie or show:
Sign up for the Cinema Newsletter
Follow Hippodrome Cinema on Facebook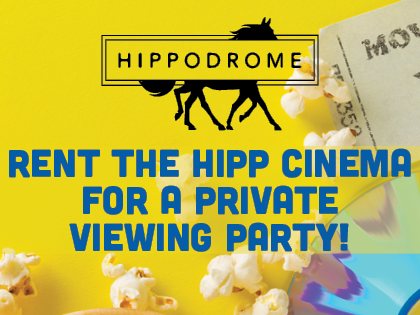 Whether it is to view your favorite film or to have a private screening of a show you and your friends/family watch, we got you covered!
Please contact Gabrielle for any questions or to book a private viewing party for you and your pod.