Experience professional theatre, created right here in Gainesville.
Subscriptions and Flex Passes are the easiest and most economical way to experience our 50th Season of compelling theatrical storytelling!
For more information or sign up contact our Box Office: 
Call: (352) 375 4477 or Email: boxoffice@thehipp.org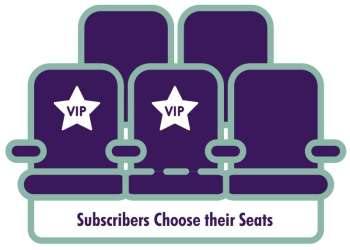 For theater lovers a subscription to the Hippodrome Theatre is a must. Our subscribers get to choose their favorite seats for 7 shows and get an early sneak peek at the new season selections.
SAVE as much as 40% on single ticket prices
Call the Box Office for FREE EXCHANGES
Buy GUEST TICKETS at discounted rates
ELECTRONIC TICKETS in your secure account
Previews Subscription – $109 (only $16/ticket)
(Wednesday or Thursday before opening)
Opening Night – $279 ($40/ticket)
(Red carpet, desserts after show) 
Regular Fixed Seat for the season: $199
(less than $29/ticket)
Senior Fixed Seat for the season: $159
(less than $23/ticket)
Contact our box office to choose your seats and subscribe!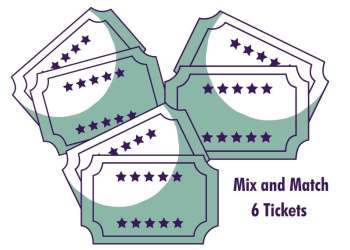 The Flex Pass gives YOU the flexibility to see anything. Keep your options open and share your tickets with friends and family.
Mix and match your passes throughout the season. Use them to see your favorite shows, bring a big group to a single show, or give a few as gifts.
Easily redeem your vouchers up to 72 hours before the performance
Choose any available seats
Available to use on all mainstage shows.
Save up to $20 off regular priced tickets
Regular: $180
Seniors $150
Contact our box office or purchase now
Buy Now
Check the Hippodrome's seating chart to find your ideal seat before booking tickets through the Box Office.
Please note that only children ages 4 and up with a ticket will be admitted into the theatre.