Camp Safety for our Campers and Staff is our priority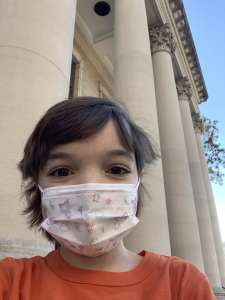 We are doing everything we can here at the Hippodrome Theatre to ensure the safety of your camper while still providing a creative outlet. 
Here's a few of our safety protocols for this upcoming camp season:
Masks are required throughout the building.
We continue to monitor the numbers and follow the CDC's recommendations. 
We are limiting the capacity for each camp!
Social Distancing will be encouraged and we will strive to limit the people per room/space. 
Campers will be divided into smaller groups!
Regular hand-washing will be encouraged. 

All spaces used by campers will be cleaned and sanitized regularly.

Snacks and lunches will rotate in such a manner that only a limited number of campers will occupy a space at a time.

Sharing snacks and lunches is strongly discouraged.
All campers will be responsible to dispose of any unfinished snacks or lunches.
We will continue to add and adjust our practices as we see fit. If you have any questions or concerns, please contact Gabrielle.