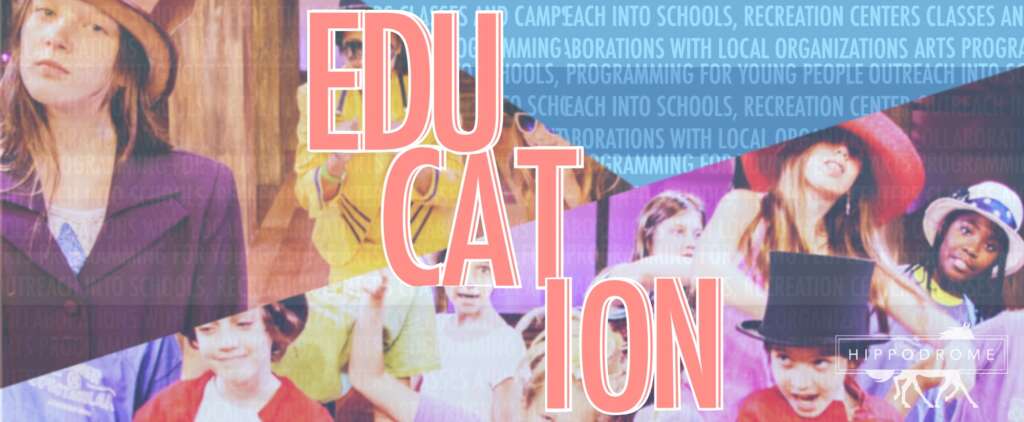 Classes, Workshops and Camps
The Hippodrome Theatre classes and camps offer young people an outlet for creative expression. The classes and camps provided by professional Teaching Artists focus on providing quality educational experience opportunities, inviting children to learn, grow and create.
Never miss an announcement for any upcoming educational program or camp for kids, teens, and adults.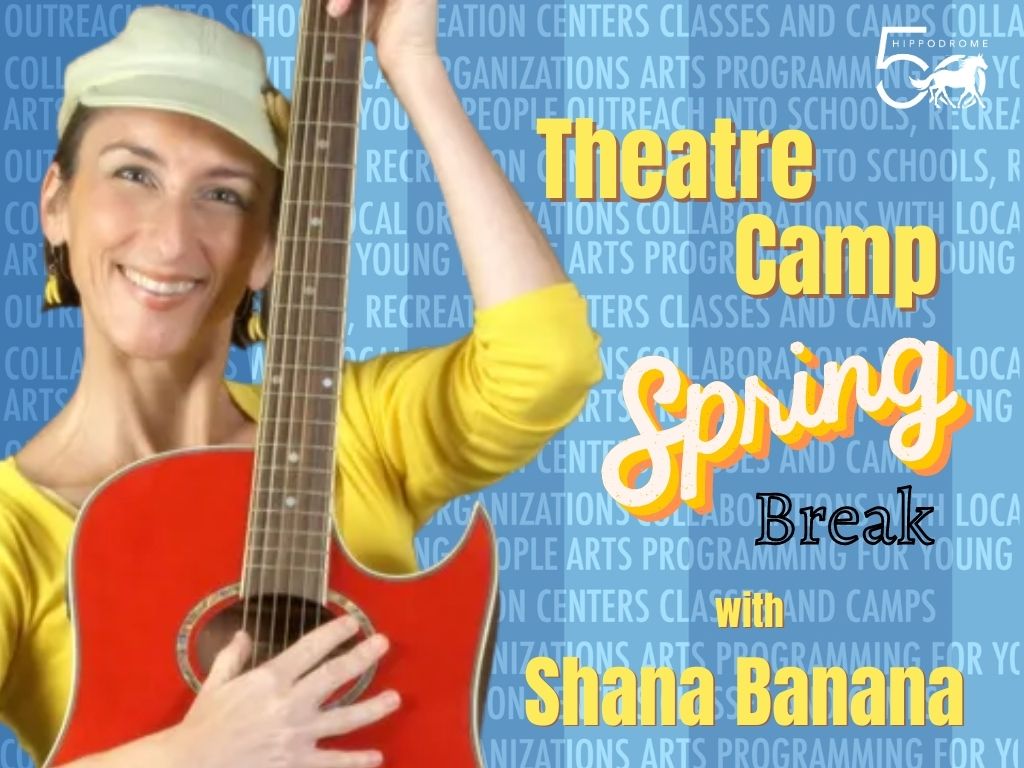 Create your own story.
Become your story.
From creating to performing it's YOUR Story.


Monday through Friday, 9:00 am to 5:00 pm
March 13-17, 2023
Tuition: $300
2023 Spring Camp will be featuring local Singer/Songwriter/ Author Shana Smith aka Shana Banana!
Professional Poets, Comedians, improv storytellers, painters, photographers, and songwriters will be sharing their gifts with the campers as the students explore the question:
How are stories told?
Inspired by a scavenger hunt (amazing race style) through the theatre and downtown Gainesville; our campers will create stories, songs, poems, and stand-up comedy routines based on a found object.
We will spend the week creating, rehearsing, and perfecting these stories and share them with an invited audience on March 17th at 4:30.
.The Hippodrome's education programs aim to give young people interested in the arts the opportunity to explore a variety of theatre disciplines. In keeping with our core belief, our staff of teaching artists create a safe, judgment-free and creative environment to learn, grow and expand their skills. The recital at the end of the week gives the campers a chance to share with parents and friends what they have learned/accomplished throughout the week.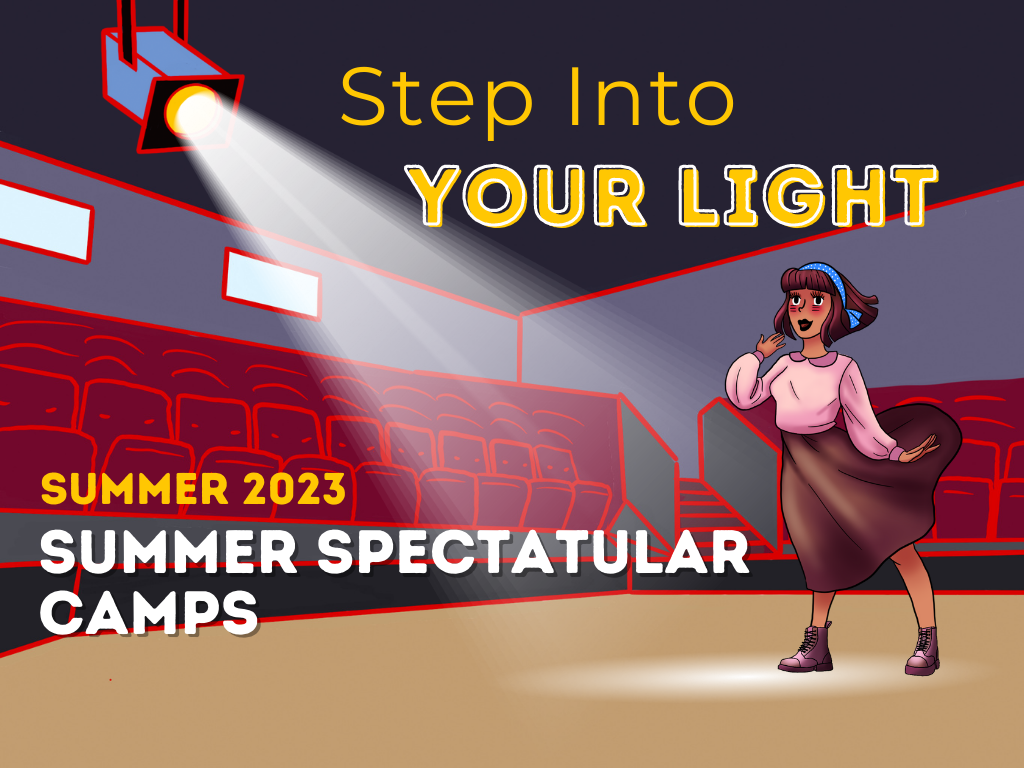 Monday through Friday, 9:00 am to 5:00 pm
Session 1: June 5-23 2023 – Register Now
Session 2: July 10-28 2023 – Register Now
Tuition: $625
This 3-week long theatre camp is held at the iconic Hippodrome Theatre.
Students explore a variety of classes and workshops such as: movement, art, improv, acting for the screen and stage. Designed to give young people a glimpse into the world of performing arts. Classes are taught by theatre artists with years of experience in theatre and education. Two age appropriate plays will be rehearsed and the camp will culminate with a full production on the Hippodrome's Mainstage.
For kids ages 6-7 check out our Summer Hipp Kids Camps. 
Hipp Kids Mini Summer Camp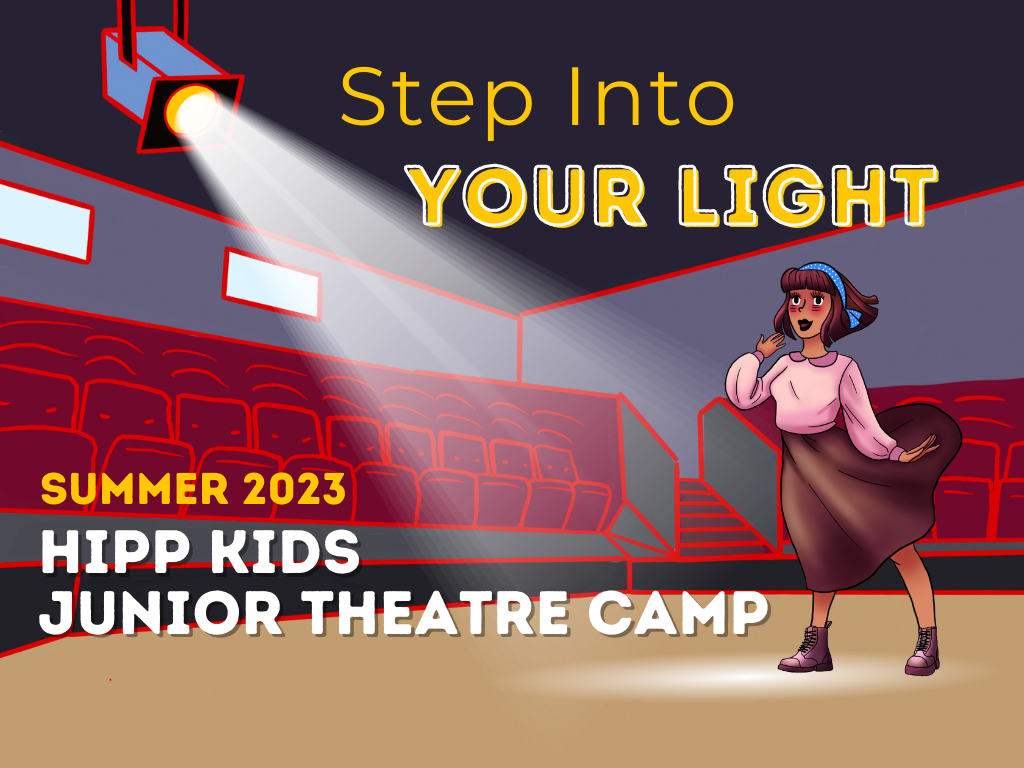 Monday through Friday, 9:00 am to 5:00 pm
Session 1: June 5-9, 2023 – Register Now
Session 2: July 10-14, 2023 – Register Now
Tuition: $325
Hipp Kids is a week-long theatre extravaganza for campers ages 6 and 7.
This series focuses on theatre skills -such as character development and scene structure in a fun imaginative way.
The week ends with a performance in the Hippodrome Cinema for family and friends.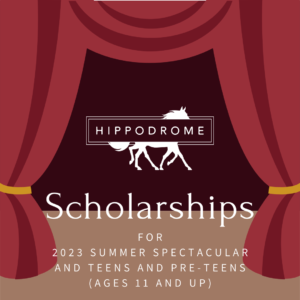 Scholarships for Summer Spectacular 2023
Thanks to generous donors we are able to offer a limited amount of partial and full scholarships for kids ages 11 and up for our popular Summer Spectacular Camp.  Please complete the scholarship application below.  All applications must be submitted by April 15, 2023.