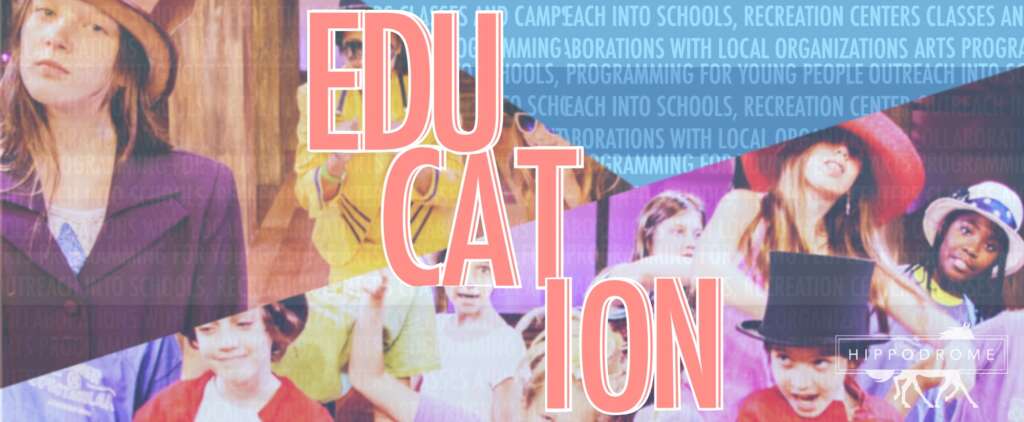 Classes, Workshops and Camps
The Hippodrome Theatre classes and camps offer young people an outlet for creative expression. The classes and camps provided by professional Teaching Artists focus on providing quality educational experience opportunities, inviting children to learn, grow and create.
Never miss an announcement for any upcoming educational program or camp for kids, teens, and adults.
Scene Study Acting Workshop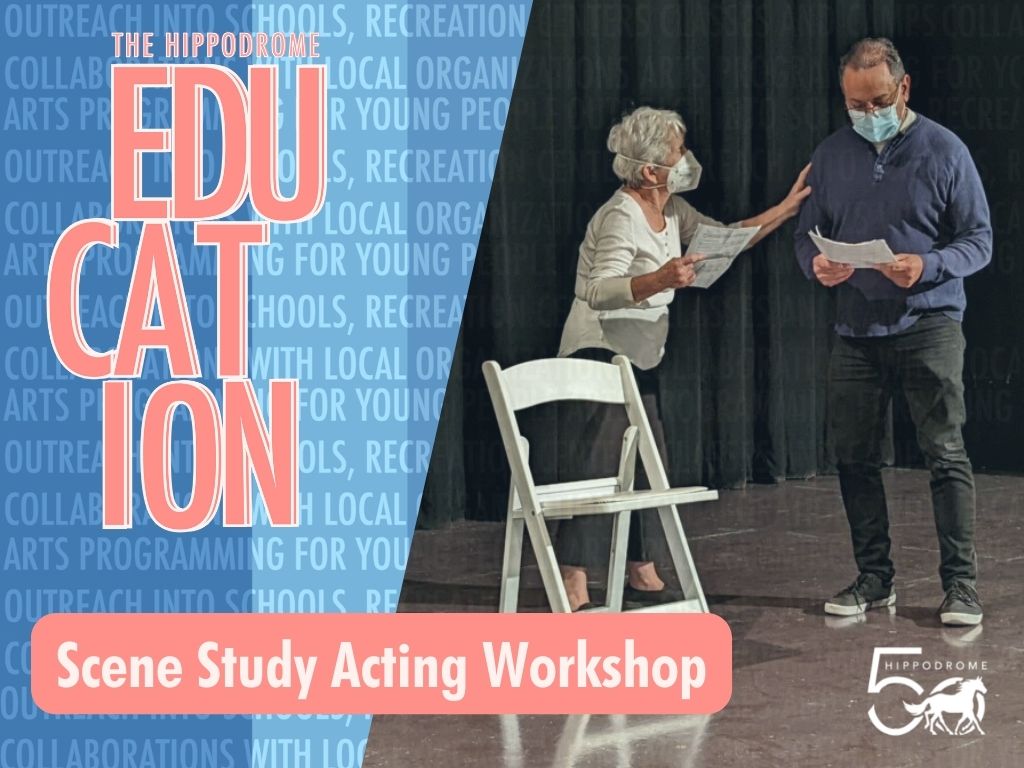 All Levels – Ages 18 plus
6 weeks: September 20 – October 25
Tuesdays, 5:45 pm to 7:00 pm 
Tuition: $145
Go beneath the surface and work out what is driving the characters in the Hippodrome's latest adult education offering; Scene Study and What lies beneath the surface?
What can you infer, by reading between the lines, about not just what the characters are saying and doing, but why they are saying and doing those things? Students will get the opportunity to get the answer to those questions and more.
This 6 week course will explore 4 classic scenes from playwrights August Wilson, Oscar Wilde, Edward Albee and Neil Simon. Students will learn scene basics and character development.
The classes will be held at the Hippodrome Theatre, 25 SE 2nd Place, Gainesville FL 32601
Playwriting and Performance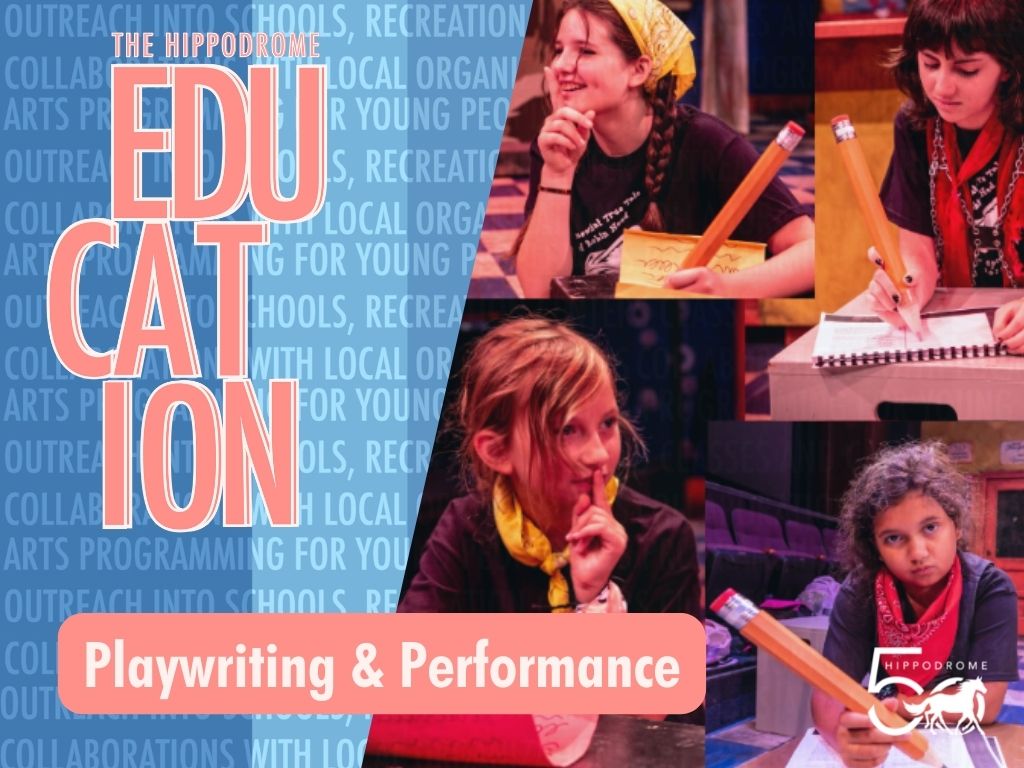 6 weeks: September 20 – October 25
Tuesdays, 4:30 pm to 5:45 pm 
Tuition: $150
In celebration of the Hippodrome's 50th year, students will draw inspiration from the Hippodrome's past productions to create a brand new short play that looks towards the future. Students will collaborate to write and rehearse their play over the course of 6 classes, culminating in a performance in front of their friends and parents.
Performance at the end of the series. 
The classes will be held at the Hippodrome Theatre, 25 SE 2nd Place, Gainesville FL 32601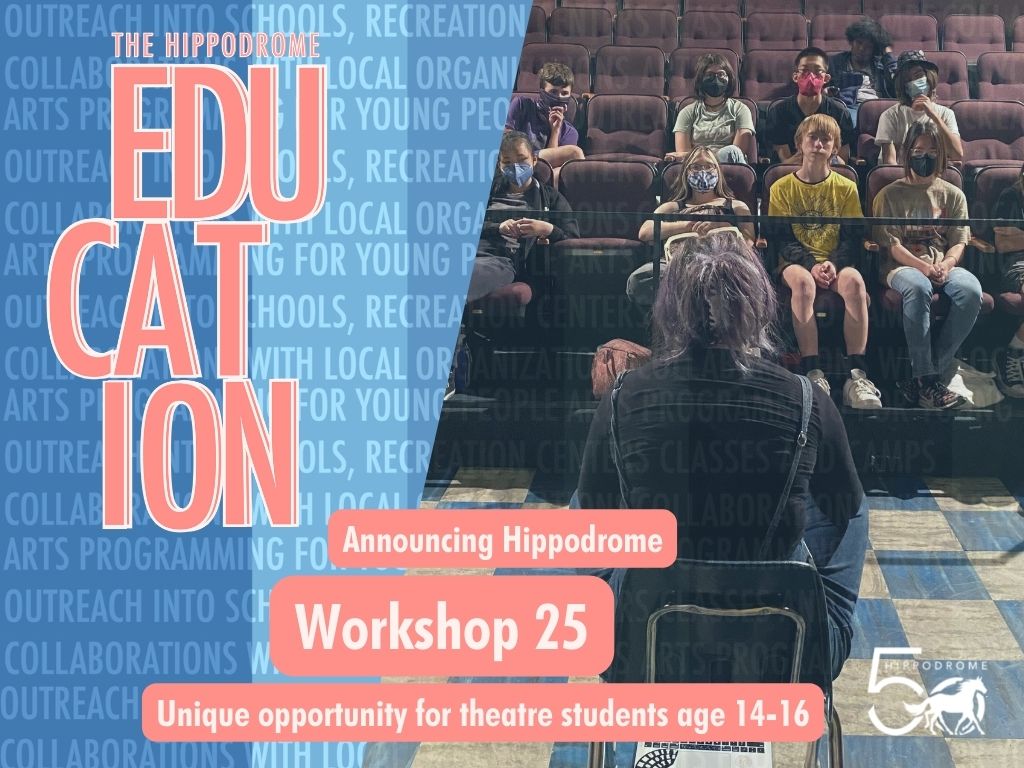 Intermediate – Ages 14-18
approx. 6 weeks starting September 22
First meet-up is on September 22 at 4:15 pm
All following meet-ups will be determined based on the group.
Staged Readings:
October 27, November 17, January 12, February 2, February 23
Lab Fee: $65
Announcing Hippodrome Workshop 25 – a unique opportunity for theatre students aged 14-18.
We are seeking applications from 10 theatre students across Gainesville, Florida.
Chosen students will read and discuss four different plays across a series of 6 in-person group meetings. Students will acquire skills in script deconstruction and theatre production planning. Students will discuss the feasibility of producing each play in 2 to 3 weeks for a variety of actor types. Each session will culminate in a staged table reading.
Based on students' comments, one of the four plays will be selected to represent the Hippodrome's performing arts camp, Summer Spectacular.
Limited Space – Students must apply to be admitted to this program.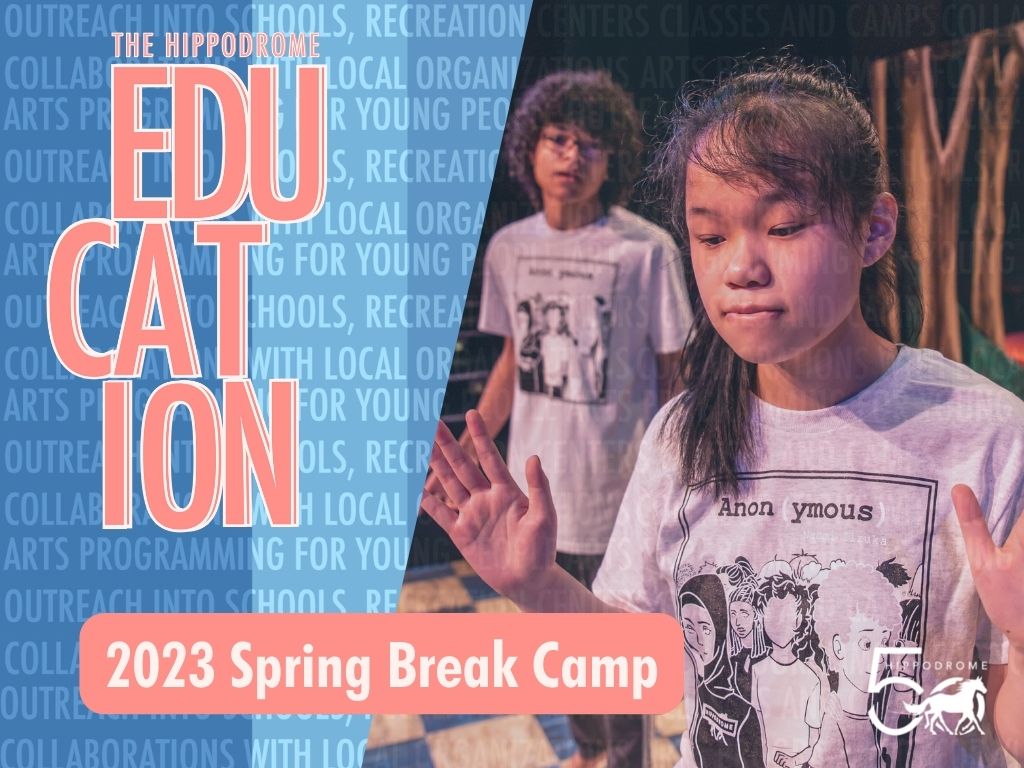 Monday through Friday, 9:00 am to 5:00 pm
March 13-17, 2023
Tuition: $300
This weeklong camp offers classes in character development, set design, improv, scene study and movement. The classes and workshops are taught by experienced teaching artists and professionals in the field.
The Hippodrome's education programs aim to give young people interested in the arts the opportunity to explore a variety of theatre disciplines. In keeping with our core belief, our staff of teaching artists create a safe, judgment free and creative environment to learn, grow and expand their skills. The recital at the end of the week gives the campers a chance to share with parents and friends what they have learned/accomplished throughout the week.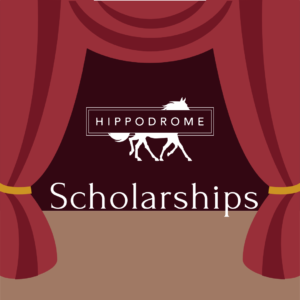 Scholarships for Summer Camps
Thanks to generous donors we are able to offer a limited amount of partial and full scholarships for our popular Summer Spectacular Camp. Please complete the scholarship application below.