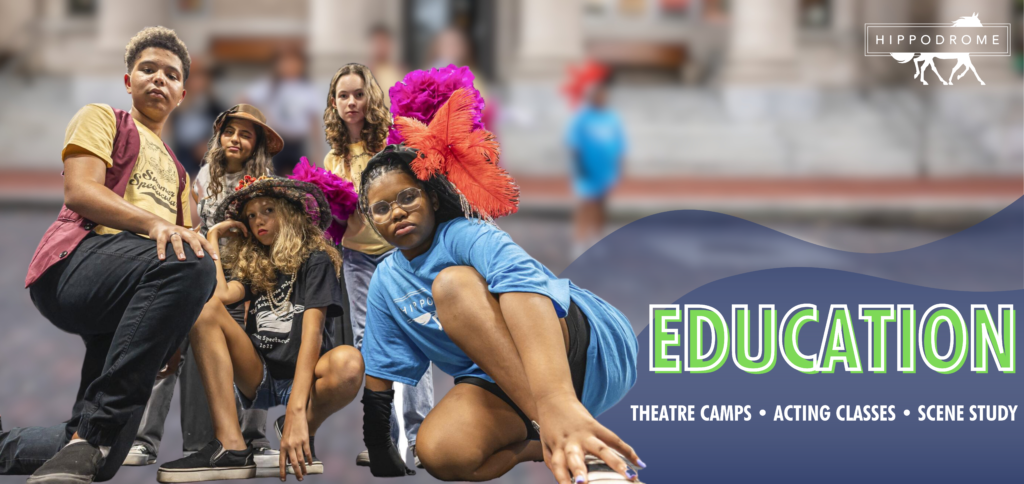 Classes, Workshops and Camps
The Hippodrome Theatre classes and camps offer young people an outlet for creative expression. The classes and camps provided by professional Teaching Artists focus on providing quality educational experience opportunities, inviting children to learn, grow and create.
Never miss an announcement for any upcoming educational program or camp for kids, teens, and adults.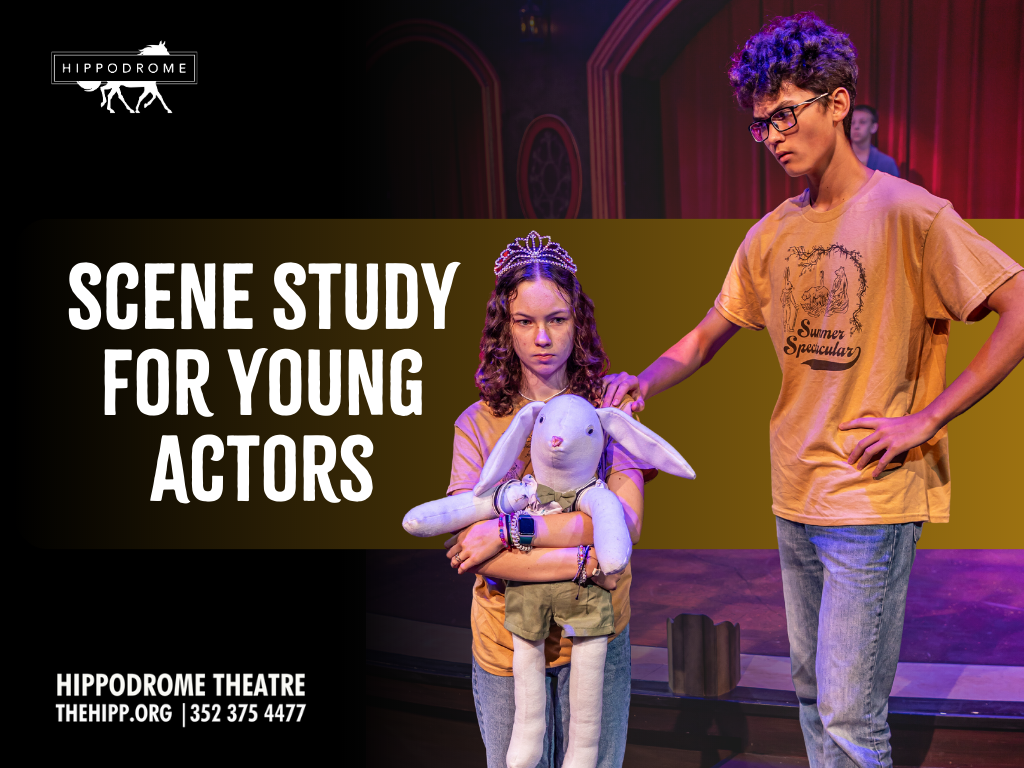 All Levels – Ages 10 -16 
5 weeks: Sept 28-October 26
Thursdays 4:00 to 5:30 pm
$175
Scene Study for Young Actors
Delve into the depths of character exploration with Scene Study for Young Actors: Unveiling the Hidden Motivations!
Uncover the underlying motives that drive the captivating characters in the Hippodrome's latest educational offering for aspiring young actors. Through our unique Scene Study program, participants will not only analyze what the characters are saying and doing but also unravel the mystery behind their actions and words. By reading between the lines, students will gain invaluable insights into the deeper layers of storytelling.
Our comprehensive classes will equip students with essential scene fundamentals and foster their growth in character development. Don't miss this extraordinary opportunity to sharpen your acting skills and unlock the secrets that lie beneath the surface!
The classes will be held at the Hippodrome Theatre, 25 SE 2nd Place, Gainesville FL 32601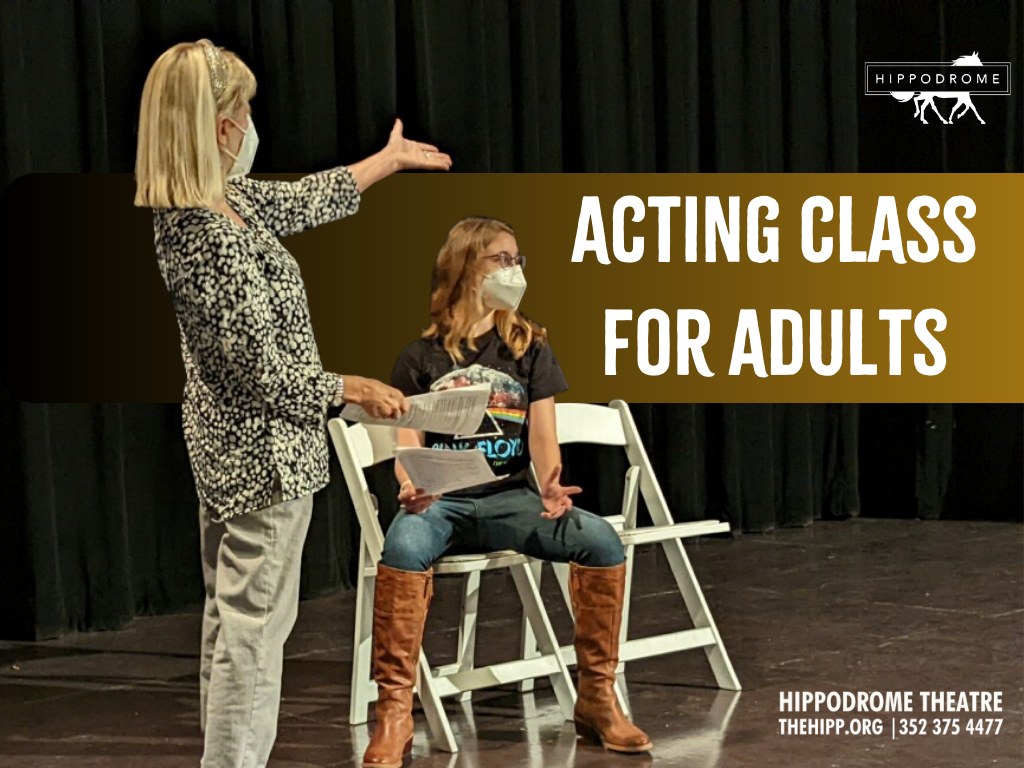 All Levels – Ages 18 and up
5 weeks: Sept 28-October 26
Thursdays 5:30 to 6:30 pm
$175
CANCELLED - Acting Classes for Adults
Inspired by the work of Augusto Boal and other contemporaries, the program incorporates the teachings found within Theatre of the Oppressed. Social issues that foster oppression in communities are explored in order to help our society navigate the difficulties that may arise as a result. Theatre of the Oppressed encourages idle spectators to engage and participate within performances, changing their observatory roles to that of active 'spect-actors'. We introduce this medium to engage and challenge our community in an original and impactful way.
In the safe space of the theater, the participants of this series will be proactive participants in a variety of games and exercises. The series will incorporate mediums such as acting, filming, editing, narration, staging, design, and writing. Students work together to produce displays and performances that hone skills that they can apply to real life situations.
Collaborate with fellow participants, building a supportive network while honing your communication skills and boosting your confidence. Embark on a transformative journey of self-expression. Enroll now and let your inner actor shine!
The classes will be held at the Hippodrome Theatre, 25 SE 2nd Place, Gainesville FL 32601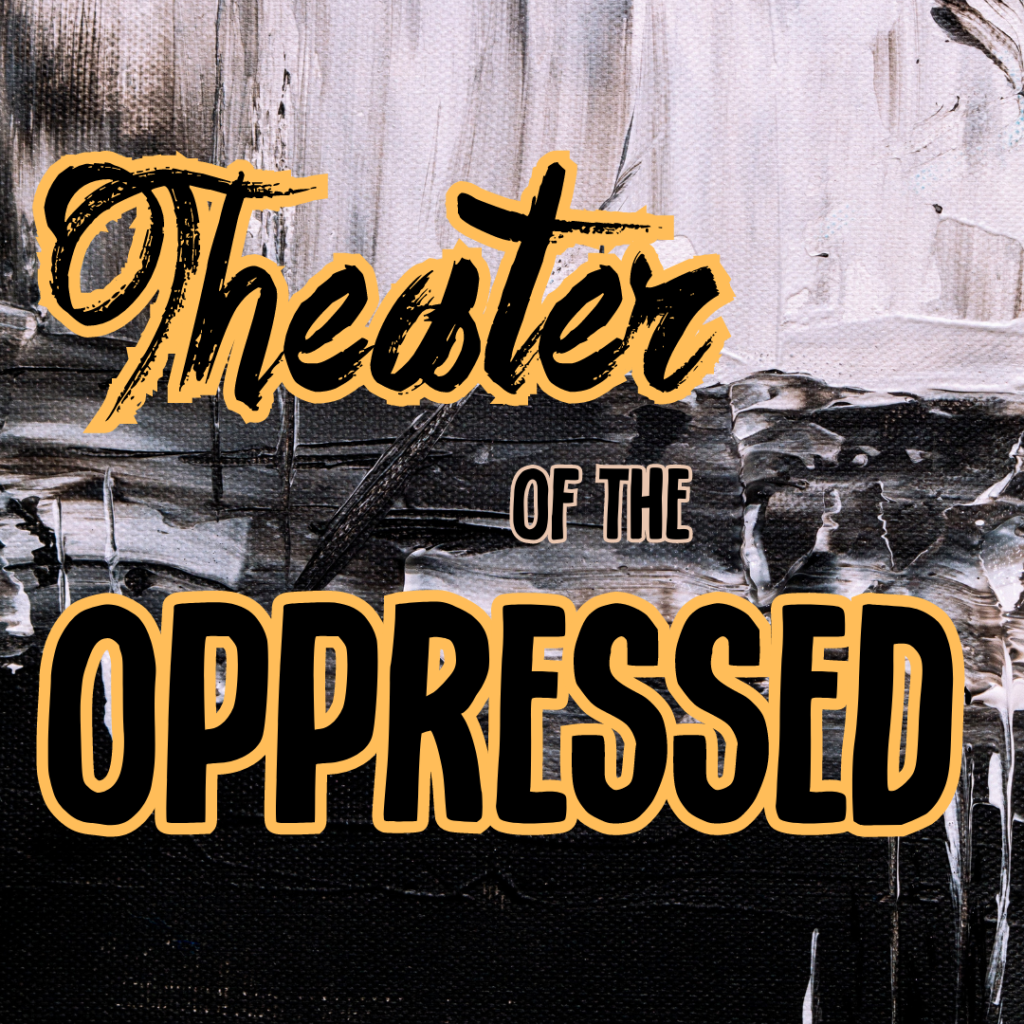 Beginning in September, a group of more than twenty resident students at the Alachua Academy will participate in a performance class centered around Augusto Boal's renowned Theater of the Oppressed. This transformative artistic and political approach aims to empower individuals by shifting them from passive spectators to active participants, referred to as spect-actors. By embracing the poetics of the oppressed, these students are equipped with the tools to challenge the cycle of incarceration among young people. Through this program, they explore the creation of alternative endings, seize opportunities to reimagine themselves, and envision a multitude of potential futures.