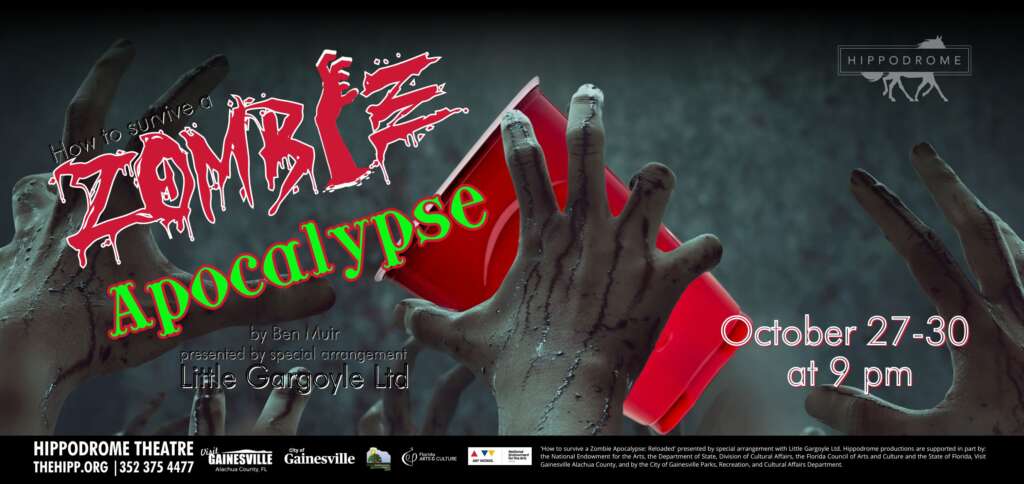 The Hippodrome Theatre is excited to sponsor
How to survive a Zombie Apocalypse
presented by special arrangement with Little Gargoyle Ltd
Written by by Ben Muir
Directed by Nichole Hamilton 
How to survive a Zombie Apocalypse: offers a fringe experience that goes beyond mere survival tactics. 
Take the class and find out if you can outwit the undead and emerge victorious. It's not just about physical prowess; it's also about the mental resilience needed to outlast the chaos. So gear up, grab your favorite zombie slaying drink and test your skills.
Will you pass the ultimate test, or become zombie food? This is a fun and interactive experience, just in time for Halloween. Dress up, bring friends and have fun!  The Bar is OPEN! 
How to survive a Zombie Apocalypse
As expected this show contains swear words and is recommended for mature audiences 17+. 
On Mainstage October 27-30, 2023 – at 9:00 pm
Content Advisory: Silly, funny with audience participation, Teens and up
Bar purchases: 21+. Strict ID checks for any bar purchases
Costumes/dress up encouraged – $1 off drinks at the bar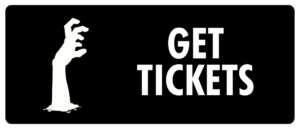 Contact the Box Office (352 375 4477 or email boxoffice@thehipp.org) for Accessible Seating 
"How to survive a Zombie Apocalypse: Reloaded presented by special arrangement with Little Gargoyle Ltd"