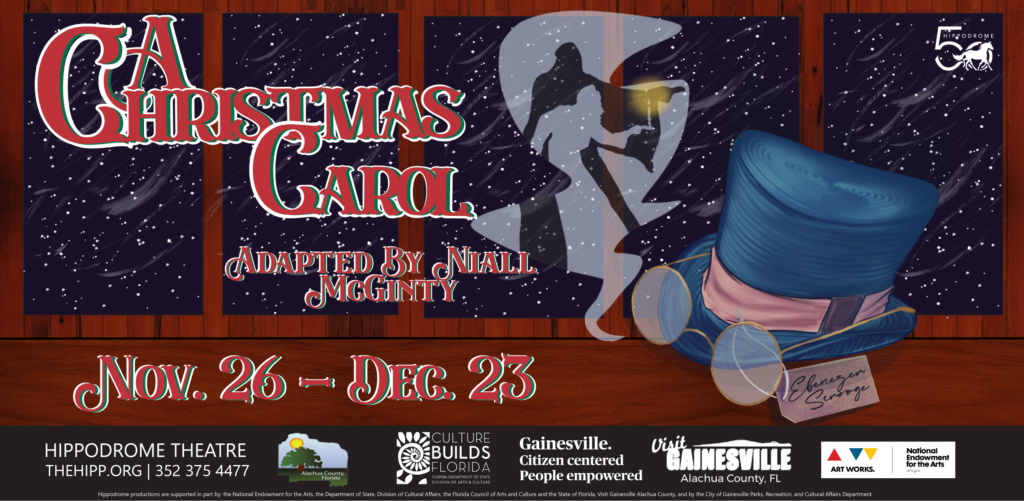 Adapted by Niall McGinty from Charles Dickens
Snowflakes and sleigh rides might not be a Gainesville tradition, but the Hippodrome's Christmas Carol sure is. Become a part of the tradition as we celebrate Scrooge's redemption through, dancing, laughter, and heartfelt songs.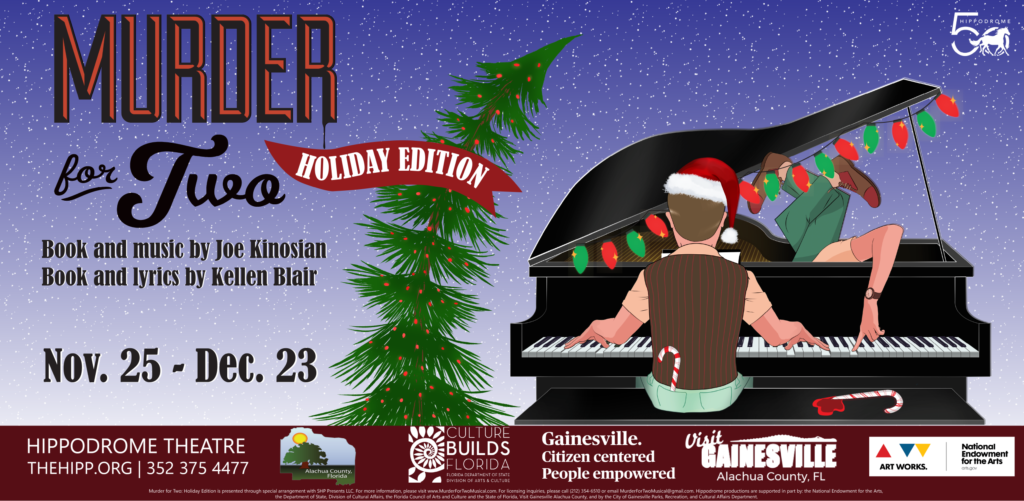 Murder for Two - Holiday Edition
Book and music by Joe Kinosian
Book and lyrics by Kellen Blair
One of Hippodrome Theatre's most popular productions is returning with a festive twist. One actor plays the investigator, the other plays all 13 suspects, and both play the piano throughout. This 'whodunit' is the perfect blend of music, mayhem, murder, and mistletoe!