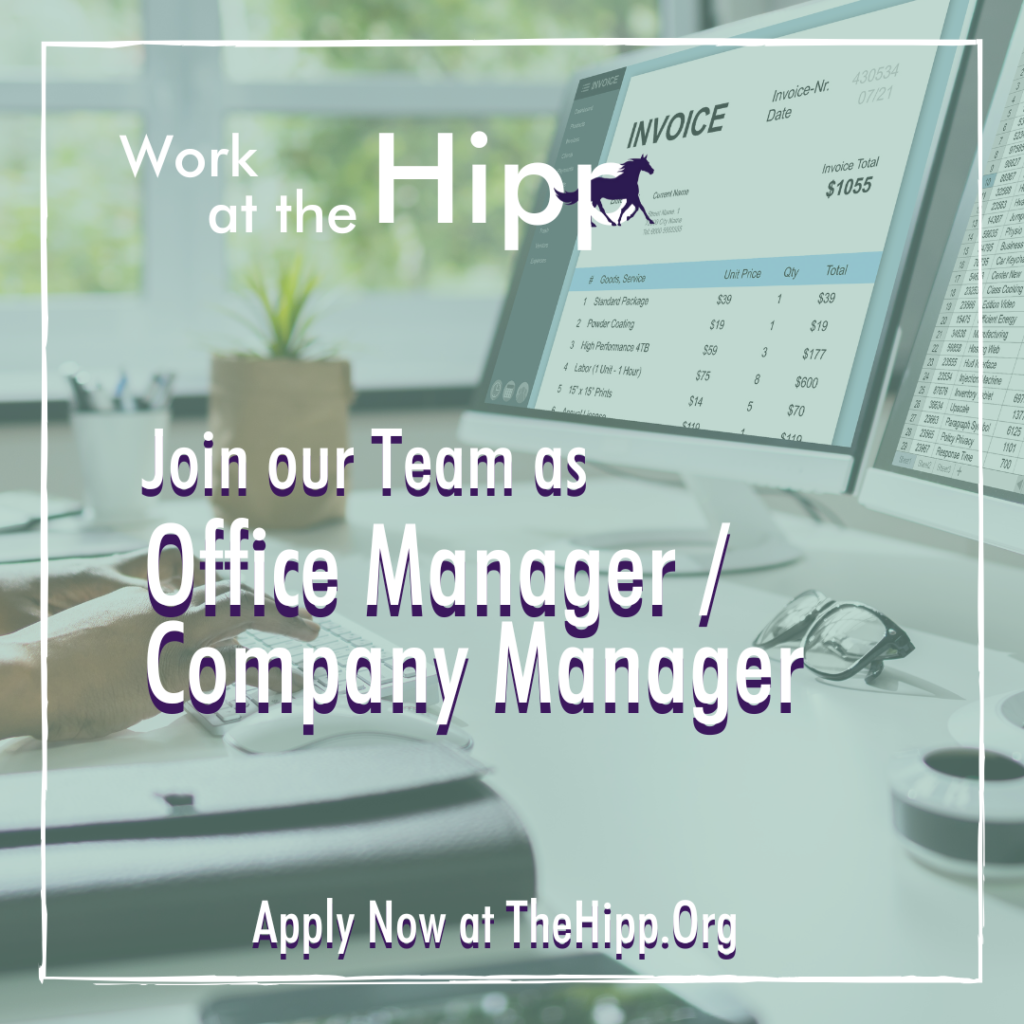 Office Manager / Company Manager
Be part of the Hippodrome Theatre team by supporting the Bookkeeper with organizing the finances of the theatre and coordinating guest artist logistics. You will also assist the theatre staff with general office tasks and the Artistic Director with logistics relating to production.
This is a full-time, hourly rate position. Health insurance contribution, vacation and sick leave.
Please send your resume with a cover letter to Marie House.
Office Manager tasks:
Staff the reception desk when in the office, answering phone calls and assisting in directing visitors to proper locations
Weekly shopping for supplies requested and required for Administration and the Bar
Making bank deposits and post office runs
Enter information into quickbooks as requested
Assist with HR paperwork as needed
General office duties such as keeping the copier stocked with paper, distributing mail, ordering office supplies, organizing, scanning documents, and conducting research, filing.
Coordinate Opening Night parties, Meet and Greets, and Donor Cocktails with development. This involves securing catering partners, scheduling a DJ (sometimes), intern-wrangling, etc.
Organizing logistics for show related community outreach (panels, talkbacks, etc)
Organizing logistics for the New Works Festival and Season Selection Committee
Company Manager tasks:
Coordinating Guest Artist logistics such as flights, reimbursements, Housing preparation and upkeep, et al.
This position requires excellent time management and organizational skills, Experience with QuickBooks, the ability to work with any personality type, and willingness and ability to jump into whatever role is needed to accomplish what needs to be done.
Highly organized
Flexibility
Knowledge of QuickBooks a plus
Microsoft Office proficiency
Start Date: As soon as possible