Beyond Limits - 50th Season
Beyond Limits honors our 50th year of the Hippodrome Theatre. Come journey with us this season as we challenge the status quo, whether it be a ban on reading in Fahrenheit 451 or the politics of the day in Running Mates. Laugh and feel the holiday spirit all around you with our hit, Murder For Two; Holiday Edition and our Gainesville traditional production of A Christmas Carol.  In January you'll be cheering for the underdog as he smashes the limits of stereotypes in The Elaborate Entrance of Chad Diety, and laughing at neighbors feuding over a literal fence line in Native Gardens. In May, you will fall in love with Henrietta as she falls in love with the stars and reaches beyond the limits of space and societal norms in Silent Sky.  And of course no one wants to miss our fantastic summer musicals.
The Hippodrome's 50th Season, Beyond Limits celebrates the people, real and imagined, that brave their fear and reach for the stars.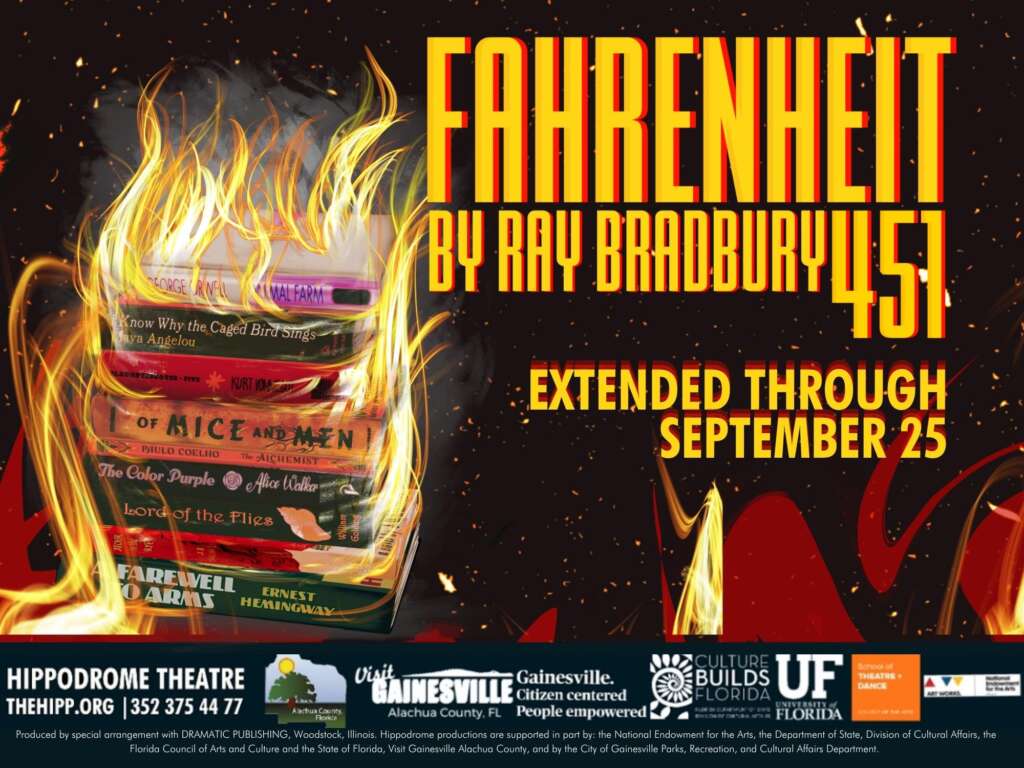 Previews August 31 and September 1
In Ray Bradbury's classic dystopian world, the written word is forbidden, and firemen burn books instead of fighting fire One man is forced to choose between a regimented existence or risk everything for the right to think.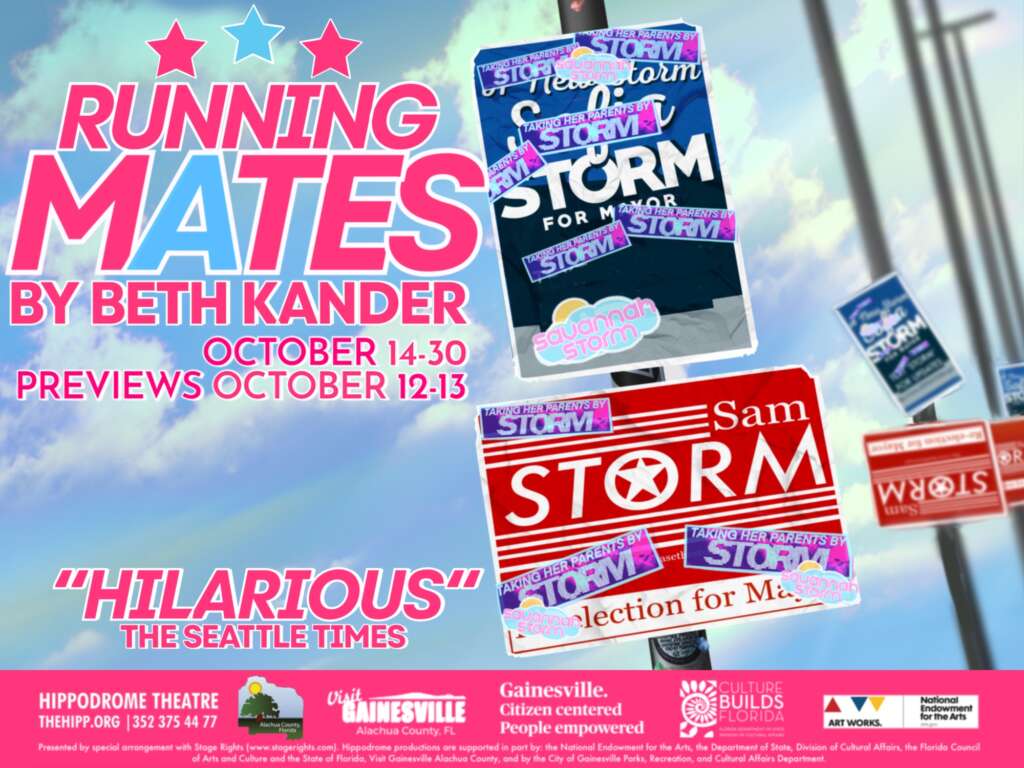 In this fast-paced political comedy, hilarity runs in the family and brings new meaning to the phrase "family politics."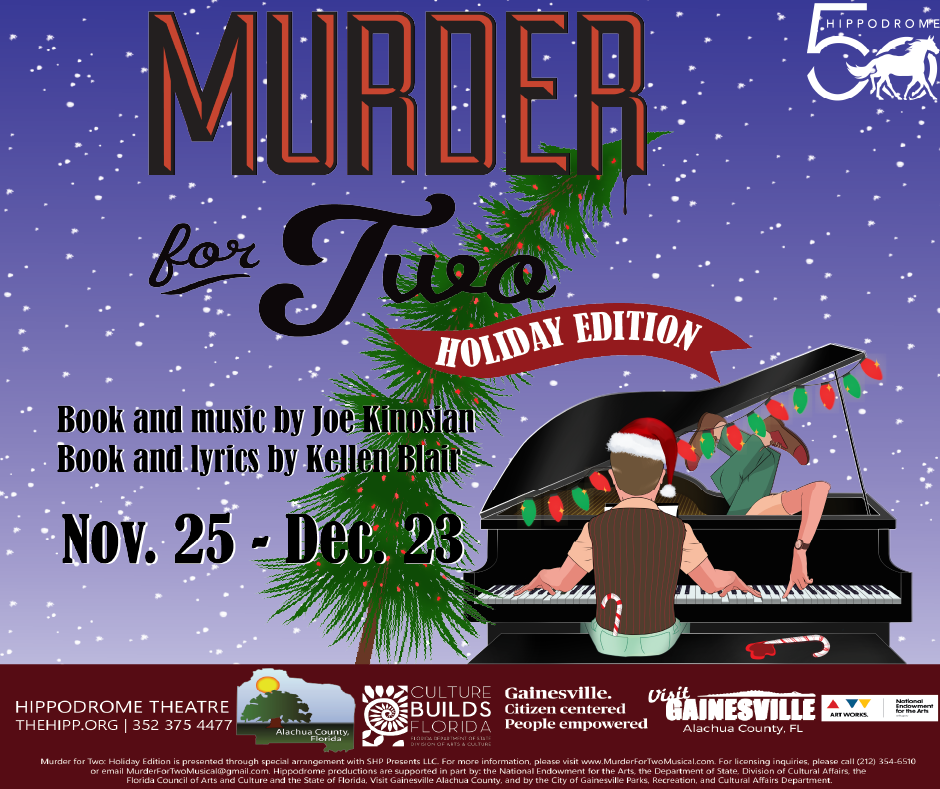 Murder for Two Holiday Edition
Book and music by Joe Kinosian Book and lyrics by Kellen Blair
One of Hippodrome Theatre's most popular productions is returning with a festive twist. One actor plays the investigator, the other plays all 13 suspects, and both play the piano throughout. This 'whodunit' is the perfect blend of music, mayhem, murder, and mistletoe!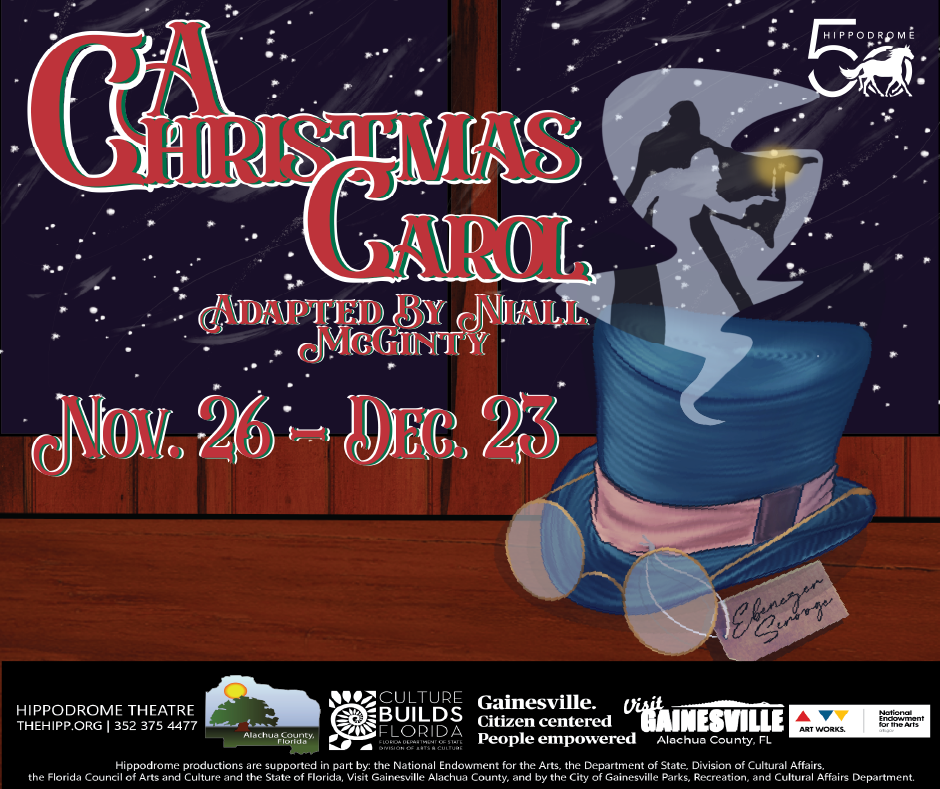 Adapted by Niall McGinty from Charles Dickens
Snowflakes and sleigh rides might not be a Gainesville tradition, but the Hippodrome's Christmas Carol sure is. Become a part of the tradition as we celebrate Scrooge's redemption through, dancing, laughter, and heartfelt songs.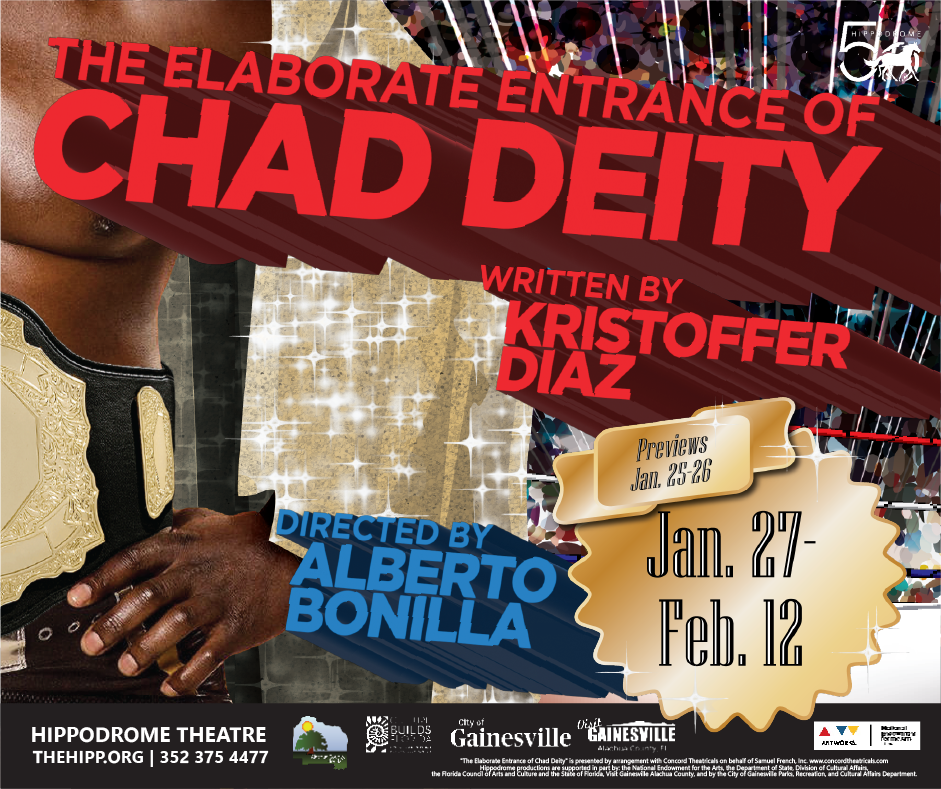 The Elaborate Entrance of Chad Deity
A big, brash, outrageous, brilliantly written, astonishingly realized, altogether electric play about smashing stereotypes and wrestling with the American Dream.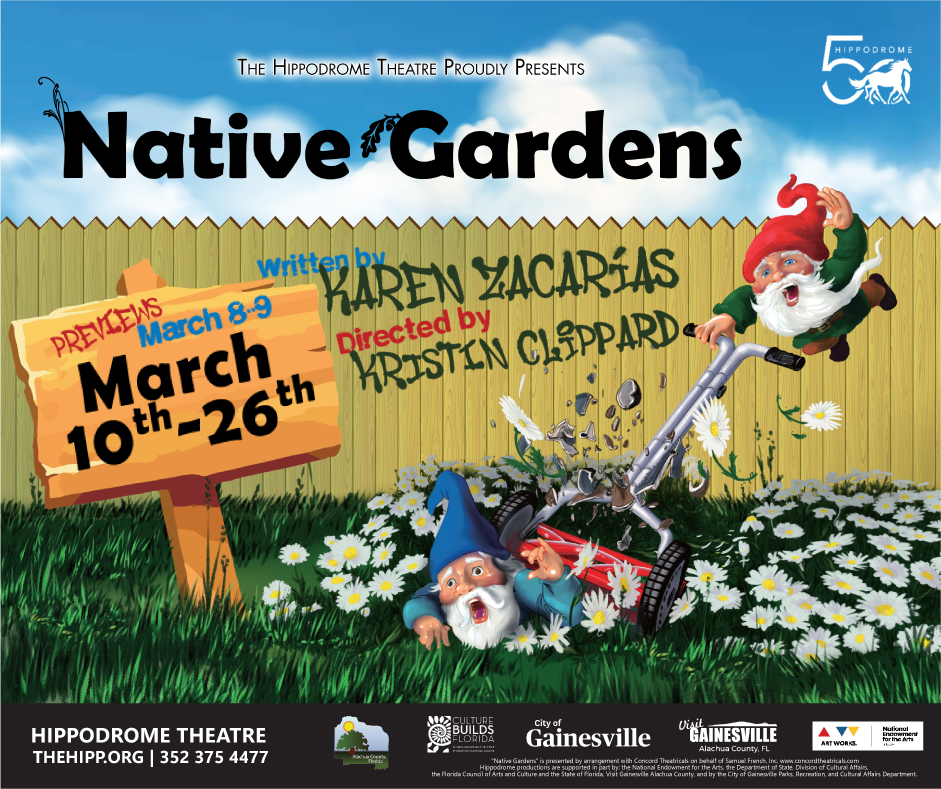 A disagreement over a long-standing fence line soon spirals into an all-out war of taste, class, privilege, and entitlement. The hilarious results guarantee no one comes out smelling like a rose.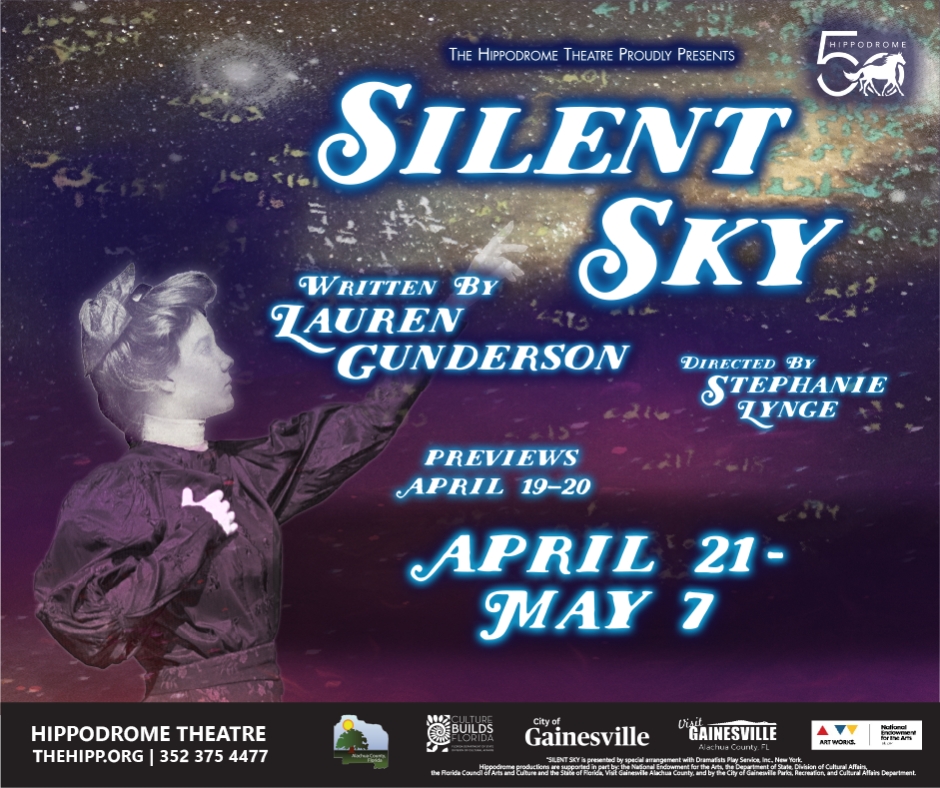 The true story of 19th-century astronomer Henrietta Leavitt plays out against a landscape of fierce sisterly love, early feminism, and universe-revealing science.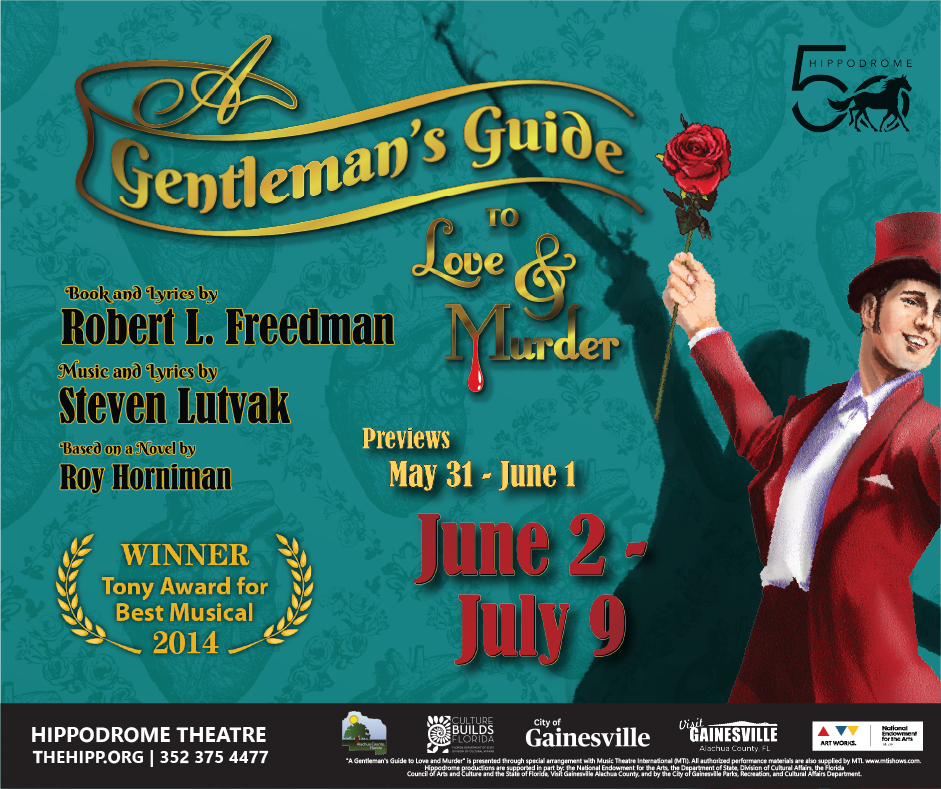 Book and Lyrics by Robert L. Freedman
Music and Lyrics by Stevan Lutvak
Based on a Novel by Roy Horniman
In this Tony award-winning hilarious musical romp, a distant heir to a family fortune sets out to speed up the line of succession using a great deal of charm…… and a dash of murder. Do not miss this hilarious musical romp!
Current subscribers can contact the box office to renew their subscription.
50th Season - Beyond Limits in the News