discover
Gainesville's Only Art-House Cinema
The Hipp Cinema is always screening movies with our audience in mind. Serving as Gainesville's only art-house cinema, we bring the latest independent films, hard-hitting documentaries, critically-acclaimed world cinema, throwback classics, and additional signature programming throughout the year. Have your experience at the movies go beyond the purchase of a ticket stub.
Find out show times and purchase tickets for upcoming screenings and special events!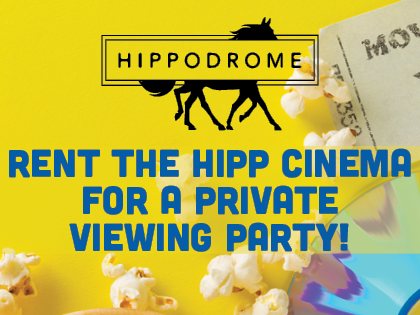 Do you miss going to the movies? We have quite the announcement to make: The Hippodrome Theatre is currently offering the chance to rent the Cinema!  
Groups will be asked to practice social distancing. Party size will be limited to 15.  Pricing per viewing event is $150/ an hour.
Contact Gabby at gabby@thehipp.org to book a private viewing party for you and your pod.  Book your private showing today!