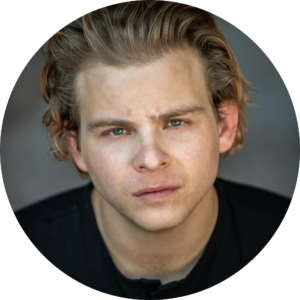 A native Angeleno and a celebrated American actor around the world, Jonathan Lipnicki entered audiences' hearts with his breakthrough performance as a child in the Cameron Crowe film, JERRY MAGUIRE opposite Academy-Award nominated actor Tom Cruise, Academy-Award winner Cuba Gooding Jr., and Academy-Award winning actress Renée Zellwegger. He followed-up with starring roles in the film adaptations of the STUART LITTLE franchise opposite Michael J. Fox, Geena Davis, Hugh Laurie, and Nathan Lane, and THE LITTLE VAMPIRE opposite Academy-Award winner Richard E. Grant. He also played a lead role opposite Lil' Bow Wow, Jesse Plemons, and Morris Chestnut in the highly-acclaimed comedy-fantasy film, LIKE MIKE. He went on to play series regular roles on, THE JEFF FOXWORTHY SHOW and MEEGO, opposite Bronson Pinchot, Ed Begley, and Michelle Trachtenberg, and a very memorable recurring guest star role in Kevin Williamson's classic 90s television series, DAWSON'S CREEK. 
Throughout his teenage years, he guest-starred on several hit television shows, including MONK (USA), FAMILY GUY (FOX), and BLOWIN' UP (MTV). His starring turn as "Toby Wilson" in the award-winning film, WHEN ZACHARY BEAVER CAME TO TOWN, garnered him widespread acclaim and inspired him to develop and produce his own material. Lipnicki starred in the Israeli mob drama, FOR THE LOVE OF MONEY alongside icons James Caan and Paul Sorvino.
2023 saw the release THE RE-EDUCATION OF MOLLY SINGER, starring Britt Robertson and Jamie Pressly, which is set to release in September of 2023. 
Capping off 2023 Jonathan worked on MAN GOES ON RANT and indie dramedy as well as a western feature "Cottonmouth" Starring Ron Perlman. 
2024 Jonathan will be back on TV with the release of THE JOE SCHMO SHOW on TBS.
Most recently, Jonathan joined Buffalo 8 as an Executive Producer, where he plays a key role in packaging and project development.