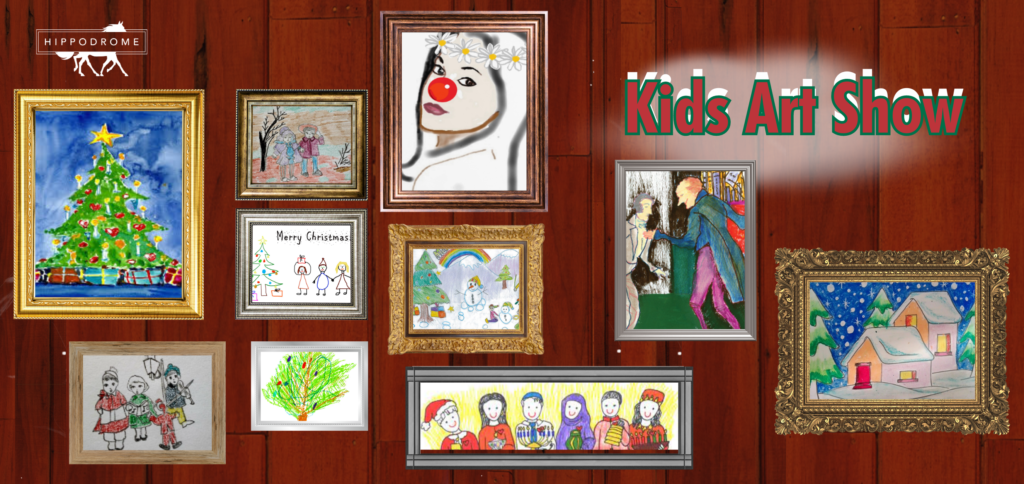 Holiday Art Showcase: Embracing the Spirit of the Season
Celebrate the holiday season with us at the Hippodrome Theatre! We cordially invite students to showcase their artistic talents in an enchanting art exhibition. Join us in filling our lobby, monitors, and art gallery with children and teen artwork that will captivate and inspire our cherished patrons.
Theme:
Join us for an enchanting art show, "Embracing the Spirit of the Season," where we invite you to unleash your imagination and embark on a creative journey inspired by the essence of the holidays. Delve into your own cherished holiday traditions as we showcase the rich tapestry of festive customs from around the world and diverse backgrounds. Get ready to be captivated by the magic of the season through the lens of art.
Eligibility:
Calling all students aged 4 to 18! This art showcase is open to young artists from all walks of life.
Artwork Medium:
Express your artistic vision using any medium of your choice, such as painting, drawing, collage, or mixed media. For display purposes, please ensure your final submission is in a high-resolution digital format (JPEG or PNG) or a physical artwork, depending on the Hippodrome Theatre's display preferences.
Submission:
Collect the masterpieces created by your students and submit a selection of the most extraordinary pieces by emailing a picture (JPEG or PNG) of each artwork to the Hippodrome Theatre. Remember to label each picture with the participant's name (first name is acceptable), school or city, and age.
The Hippodrome Theatre will curate and showcase the chosen artworks in our prestigious gallery, lobby, and display monitors. It's an opportunity for your students' talent to shine!
Artwork Submission Deadline: November 5, 2023
To submit your artwork, please use the above link and be prepared to send a JPEG/PNG file. For questions please contact  HippMarketing@TheHipp.org.
Display Period at the Hippodrome Theatre: November 24 – December 24
Join us as we bring the magic of the season to life through the awe-inspiring creativity of young artists.