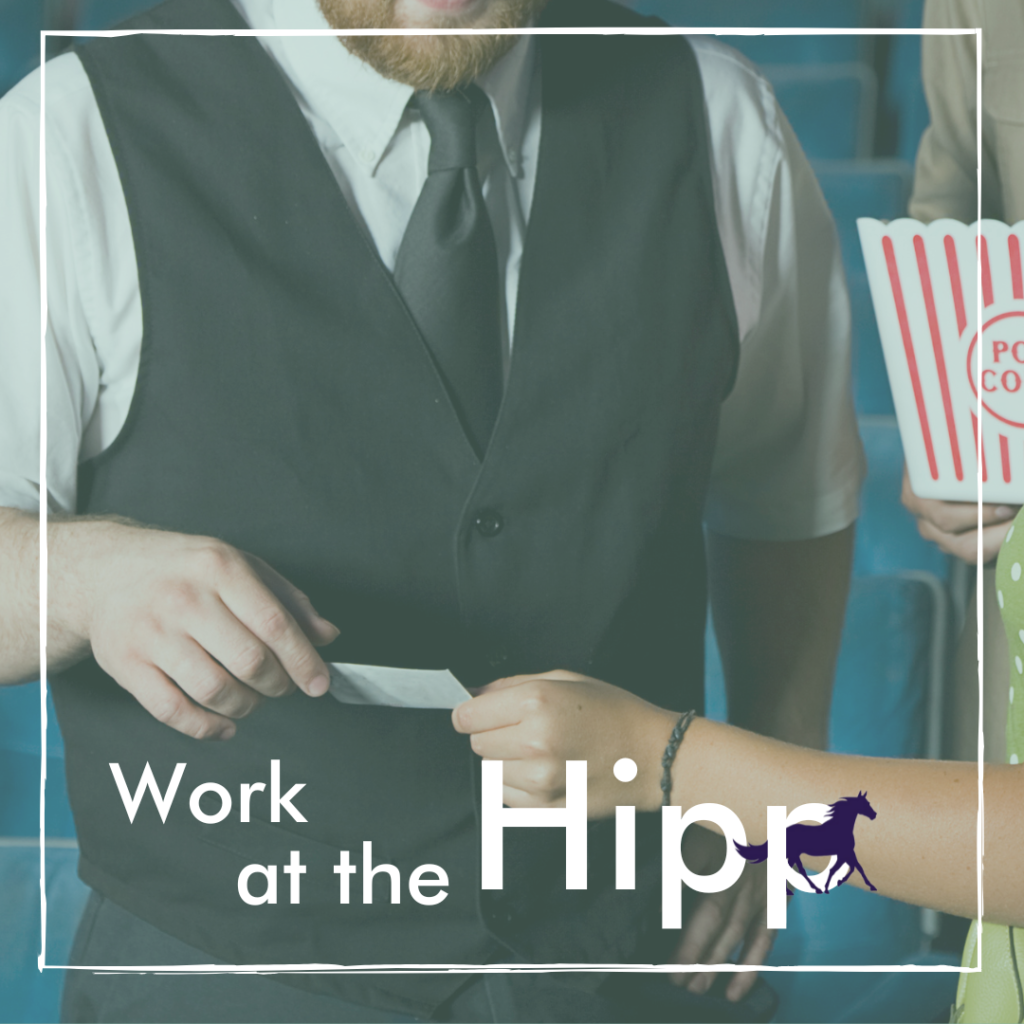 The Hippodrome Theatre is seeking a highly motivated and customer-focused individual to fill the position of House Manager. As the House Manager, you will be responsible for ensuring the smooth operation of all front-of-house activities during performances and events. This part-time position primarily involves working evenings and weekends.
Starting immediately.
Please send your resume with a cover letter to
Nyq Smith
Primary Responsibilities:
Oversee the overall operation of the front-of-house area, including the lobby, and seating areas.
Coordinate and manage the activities of ushers, ticket takers, and other front-of-house staff.
Ensure the safety and comfort of patrons by enforcing theater policies and procedures.
Assist with the setup and teardown of events, including seating arrangements, signage, and concessions.
Provide exceptional customer service, addressing patrons' inquiries, concerns, and special needs.
Collaborate with production staff, artists, and volunteers to ensure a seamless audience experience.
Respond efficiently to emergencies, including evacuations and medical incidents, following established protocols.
Act as a representative of the Hippodrome Theatre, promoting a positive and professional image.
The ideal candidate will have:
Prior experience in a customer service-oriented role is highly desirable.
Excellent interpersonal and communication skills, with the ability to interact effectively with patrons, staff, and volunteers.
Strong organizational and multitasking abilities to handle various tasks simultaneously.
Problem-solving skills and the ability to remain calm and composed in high-pressure situations.
Knowledge of theater operations and front-of-house procedures is an asset.
Basic computer literacy, including proficiency in ticketing systems and MS Office applications.
Availability to work flexible hours, primarily evenings and weekends.
Must be reliable, punctual, and committed to providing outstanding service.
To apply, please submit your resume and a brief cover letter highlighting your relevant experience and availability. We look forward to reviewing your application and meeting you soon!