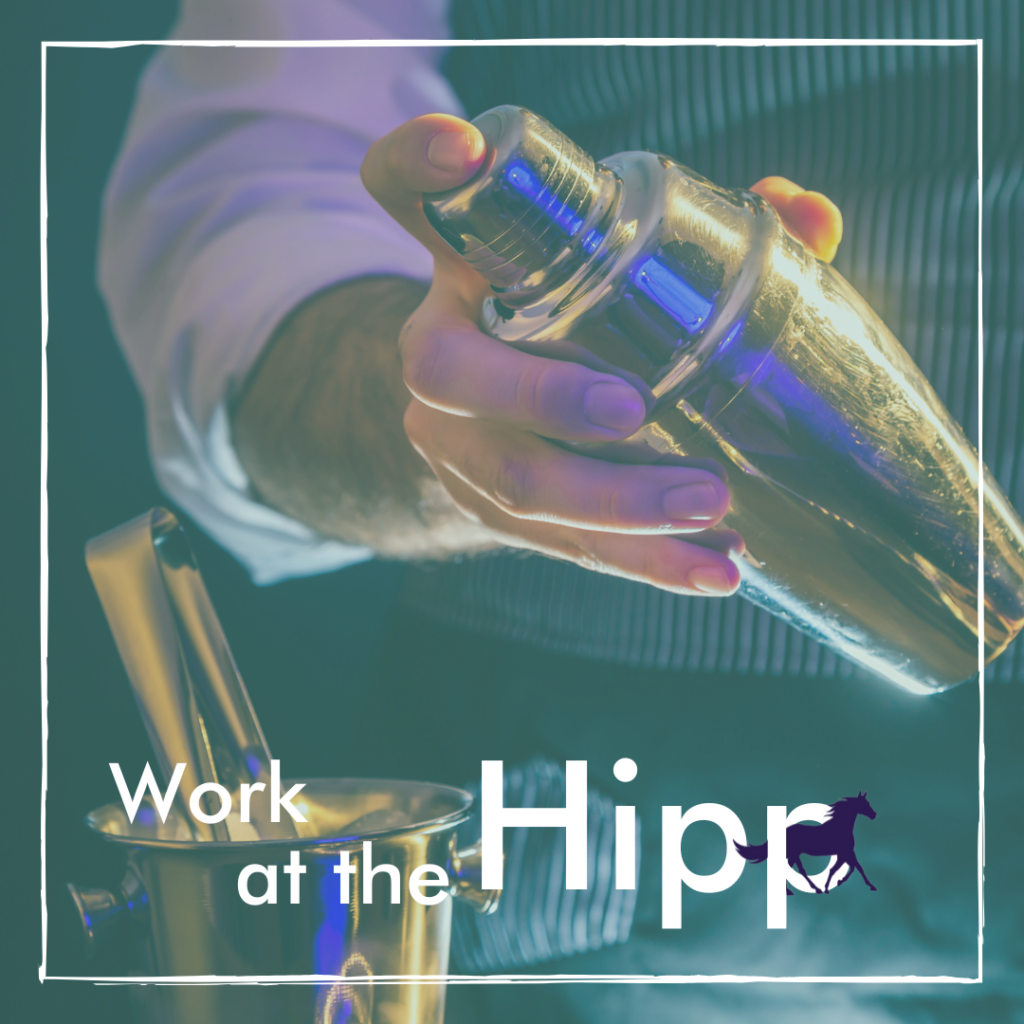 Are you a talented mixologist looking for an exciting opportunity? Join our team at the Hippodrome Theatre. Craft unique cocktails, provide exceptional service, and be part of an energetic team dedicated to creating unforgettable experiences for our patrons.
Starting immediately.
Please send your resume with a cover letter to
Nyq Smith
Primary Responsibilities:
Create and serve a wide variety of alcoholic and non-alcoholic beverages, including cocktails, beers, wines, and spirits, in accordance with our menu and standards.
Engage with customers in a friendly and professional manner, taking orders and making recommendations based on their preferences.
Maintain an organized and well-stocked bar, including restocking supplies, garnishes, and glassware as needed.
Ensure all beverages are prepared and presented with consistency, quality, and attention to detail.
Process customer payments accurately and efficiently, following cash handling procedures.
Monitor and comply with all relevant health and safety regulations, including responsible alcohol service practices.
Collaborate with other team members to provide excellent service and create a positive and enjoyable atmosphere for our guests.
The ideal candidate will have:
Some experience as a Bartender
Knowledge of alcoholic and non-alcoholic beverages, including a wide variety of cocktails and their preparation methods.
Exceptional customer service and communication skills.
Ability to multitask.
Strong attention to detail and organizational skills.
Ability to work evenings, weekends, and holidays as required.
To apply, please submit your resume and a brief cover letter highlighting your relevant experience and availability. We look forward to reviewing your application and meeting you soon!