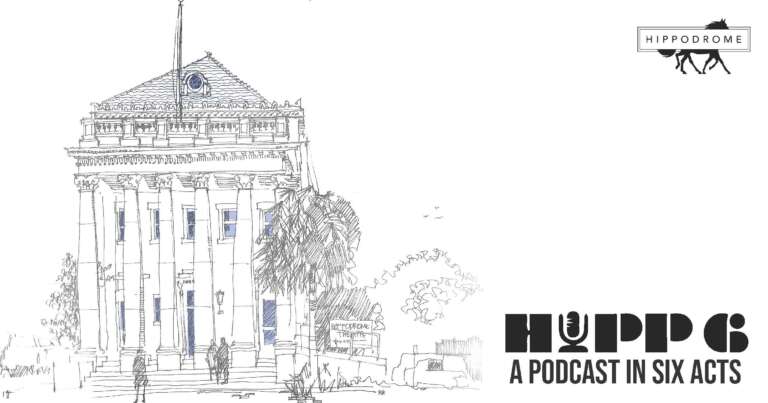 Funding for this program was provided through a grant from the Florida Humanities with funds from the National Endowment for the Humanities. Any views, findings, conclusions or recommendations expressed in this podcast do not necessarily represent those of Florida Humanities or the National Endowment for the Humanities
Additionally, support from the Hippodrome and the University of Florida Center for the Humanities and the public sphere. It is hosted by Ryan George. It was produced by Gabrielle Byam, Lauren Burrell Cox and Amanda Fraser. It was written and edited by Lauren Burrell Cox. Joshua Osborne and Dee Natour design the cover art. Special thanks to the Hippodrome founders whose voices made this project possible.
On April 18, 1973, the Hippodrome Theater was officially founded in Gainesville, Florida. In this episode, Hippodrome founder Gregory von Hausch tells the story of the founding of the theater and its early triumphs and struggles. 

With the help of Hippodrome founder Bruce Cornwell, this episode recounts the behind-the-scenes tales from the early days of the Hippodrome and tells the story of a show that put the Hippodrome on the map: Equus.
By the late 1970s, the Hipp was still in the warehouse out on 441, and they had made a name for themselves in Gainesville. But premiering a major playwright's work on their stage? That hadn't happened…yet. In 1979, Tennessee Williams came to Gainesville for the premiere of his play Tigertail.
In this episode, we'll tell you about the Hippodrome's roots as an avant-garde and experimental theatre that engaged in activism and social commentary through their performances with the help of Hippodrome founder Kerry Oliver Smith.