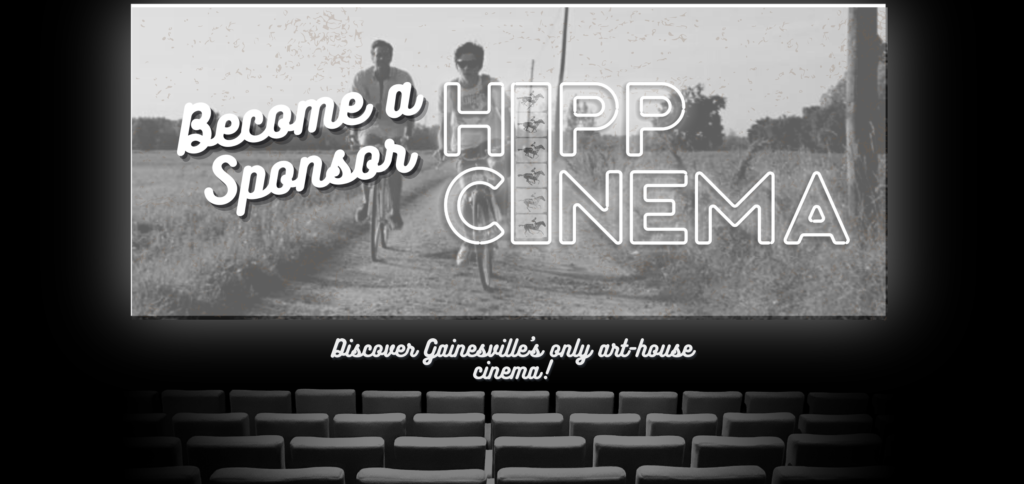 Becoming a Hipp Cinema sponsor is a  great strategy for businesses seeking to elevate their brand presence and community engagement. By aligning your brand with the magic of the movies and the Hippodrome, you gain unparalleled visibility among a captive audience of diverse demographics. This sponsorship not only showcases your commitment to the local community but also offers networking opportunities, special event hosting privileges, and the chance to craft unique marketing experiences. 
Contribute. Engage. Become a Cinema Sponsor
In addition to supporting arts and culture in your community, sponsors receive the following recognition and benefits which vary depending of your level of sponsorship and interest:
Promote your business in the theatre's lobby on opening night before the film by sharing marketing materials or information with the Hippodrome's patrons, offering giveaways, collecting potential customer information, or promoting upcoming events.

Opportunity to directly speak to the audience and introduce the film.

A generous amount of complimentary tickets to the sponsored film will be provided for your staff, friends, family, colleagues, clients, or vendors.

Logo placement, where possible,' in the following digital and print media:

In on-screen advertising for the sponsored film.

In social media posts related to the sponsored film.

In relevant e-newsletters and emails, may include your logo and link to your website.

On the Hippodrome's website in the program listing for this event.

Pre-Show – Slide show. 

Monitors in the lobby
Contact us so we can discuss how you can become a Cinema Sponsor.