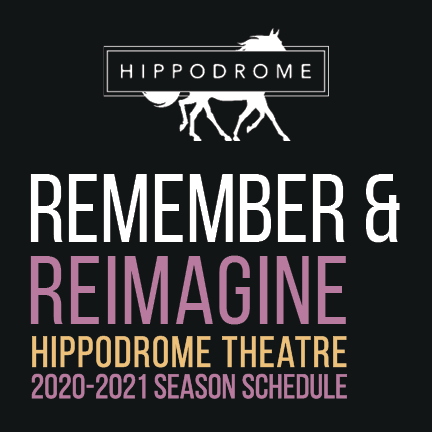 ANNOUNCING OUR 2020-2021 MAINSTAGE SEASON!
"As we put together this beautiful selection of plays and musicals, I was reminded that every struggle we go through today is an echo of a struggle we have surmounted in the past. Whether it's the "me too" movement or the struggle of the suffragettes, or Covid-19, or after the Spanish Flu, we have, in some ways, all been here before. And we have not only survived, but we've grown and flourished. In the spirit of where we have been, and where we are going, our 48th Season is entitled 'Remember and Reimagine.'"

– Stephanie Lynge, Artistic Director
Mainstage and Second Stage Season Subscriptions on sale now!
For the 20/21 Season, we have a new Ticketing System! With this new system, Season Subscribers are able to pick their own seats online.
---
---
THE SEASON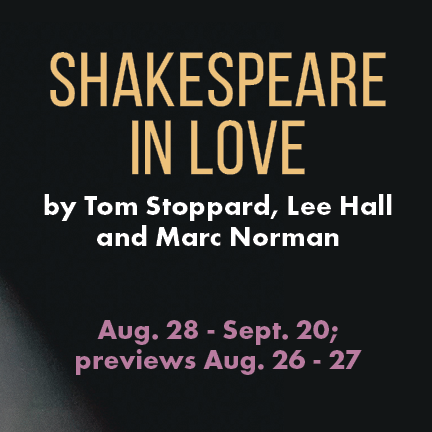 Shakespeare In Love
by Tom Stoppard, Lee Hall and Marc Norman
Aug. 28 – Sept. 20

Promising young playwright Will Shakespeare has writer's block. When Will finds his muse against a bustling background of mistaken identity and backstage theatrics, his love inspires him to write the greatest love story of all time – Romeo and Juliet.
---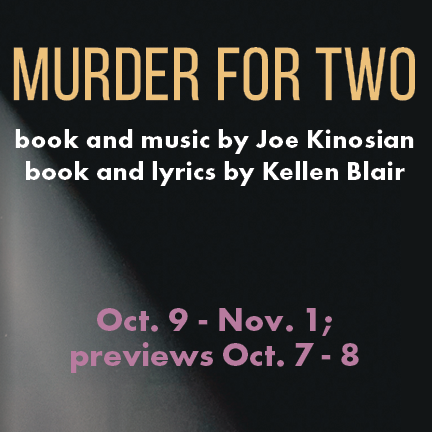 Murder for Two
book and music by Joe Kinosian
book and lyrics by Kellen Blair
Oct. 9 – Nov. 1

Everyone is a suspect in this hilarious murder mystery with a twist. One actor plays the investigator, the other plays all 13 suspects, and both play the piano throughout! This 'whodunit' is a zany blend of music, mayhem, and murder!
---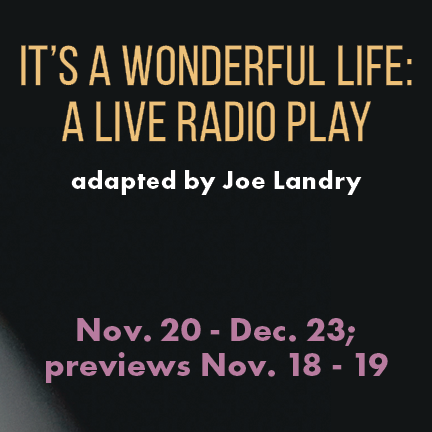 It's a Wonderful Life: A Live Radio Play
adapted by Joe Landry
Nov. 20 – Dec. 23

Based on the classic holiday movie and staged as a live 1940's radio broadcast! Whether you love the original story, or have never seen the film, you will love this heartwarming holiday production!
---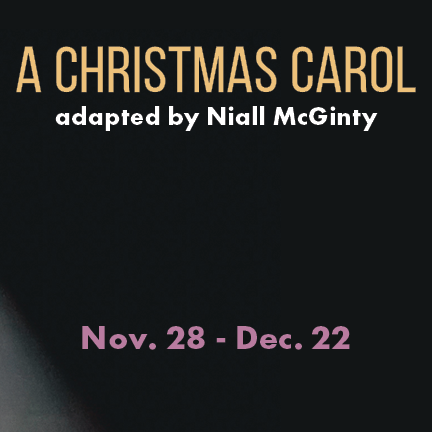 A Christmas Carol
adapted by Niall McGinty
Nov. 28 – Dec. 22

We join a troupe of veritable Victorian actors as they weave the web of this cherished holiday tale. A Gainesville tradition of singing and storytelling that all ages will enjoy!
---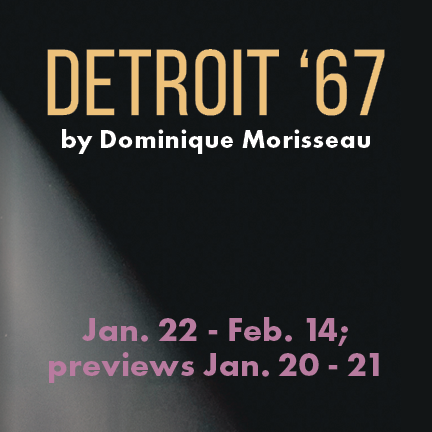 Detroit '67
by Dominique Morisseau
Jan. 22 – Feb. 14

It's 1967 and Chelle and her brother Lank make ends meet by turning their Detroit basement into an after-hours club. When a mysterious woman makes her way into their lives, tensions escalate both in their home and in their community.
---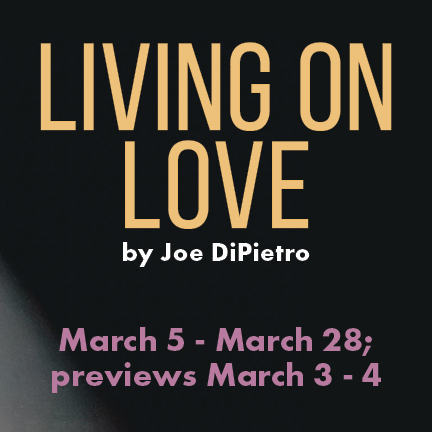 Living on Love
by Joe DiPietro
March 5 – March 28

When a demanding diva discovers her husband enamored with the young lady ghostwriting his autobiography, she hires a handsome writer of her own. Romance blossoms and silverware is thrown in this delightful and hilarious romantic farce!
---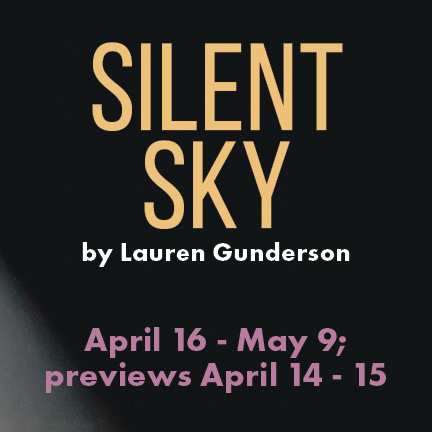 Silent Sky
by Lauren Gunderson
April 16 – May 9

Follow the true story of 19th-century astronomer Henrietta Leavitt as she navigates a woman's place in society. This inspiring drama explores the determination and sacrifice of the women who redefined our understanding of the cosmos.
---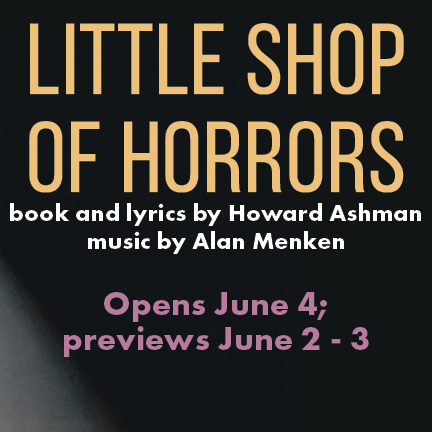 Little Shop of Horrors
book and lyrics by Howard Ashman
music by Alan Menken
Opens June 4

Nerdy floral clerk, Seymour, cultivates a saucy, R&B-singing plant with a thirst for BLOOD. A deviously delicious Broadway and Hollywood sci-fi smash hit, this campy musical will have the audience wanting more and more!
---
Introducing our brand new SECOND STAGE SERIES!!
This season we will feature two fully produced shows in our Cinema Stage. These two productions, in addition to the ten staged readings in our series The Hipp Unplugged, comprise our brand new Second Stage Series.
I AND YOU
by Lauren Gunderson
September 24 – October 4

One afternoon, Anthony arrives unexpectedly at classmate Caroline's door with, an urgent assignment from their English teacher. Homebound due to illness, Caroline hasn't been to school in months. As these two let down their guards and share their secrets, this seemingly mundane poetry project unlocks a much deeper mystery that has brought them together. I and You is an ode to youth, life, love, and the strange beauty of human connectedness.
SMOKEFALL
by Noah Haidle
April 1 – April 11

Magical realism collides with manic vaudeville in this quixotically gorgeous and deeply moving family drama unlike any you've ever seen before.
---
---