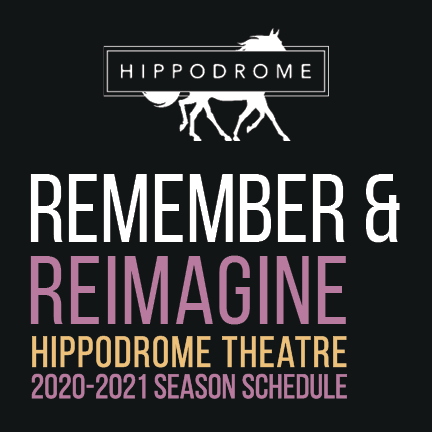 "As we put together this beautiful selection of plays and musicals, I was reminded that every struggle we go through today is an echo of a struggle we have surmounted in the past. Whether it's the "me too" movement or the struggle of the suffragettes, or Covid-19, or after the Spanish Flu, we have, in some ways, all been here before.  And we have not only survived, but we've grown and flourished.  In the spirit of where we have been, and where we are going, our 48th Season is entitled 'Remember and Reimagine.'"

– Stephanie Lynge, Artistic Director
Constance thought she had a happy life and a loving husband. Suddenly, a tragic accident splinters
her upper-class black family—and forces Constance to face uncomfortable truths about her marriage
and herself. Proof of Love is an explosive, funny, and moving new one-woman play.
Online New Works Festival
The Hippodrome is seeking original, creative plays written by Florida residents. The plays will be reviewed by a panel of professionals and will be judged based on the quality of writing and story. The winning playwrights will be invited to participate in development and rehearsals of their works that will be featured in a showcase online on November 14. Submissions are due by noon on September 17 and winners will be announced on October 9.
One actor inhabits every role in this hilariously touching stage adaptation of the iconic holiday film It's a Wonderful Life. George Bailey, Clarence, Mr. Potter, and the gang come to life as a single actor creates a heartwarming story about the effect one hardworking man's life has on the people around him.
The cherished Gainesville tradition continues a little bit differently this year. We will be streaming our high-quality archival footage of last year's brand new adaptation of "A Christmas Carol". Enjoy the magic of the season right from your own home!
The Revolutionists by Lauren Gunderson is a quirky feminist-powered comedy about four badass historical women as they inspire the world during the French Revolution. Brought to you by the Hippodrome's #HippAtHome online series, The Revolutionists follows former Queen Marie Antoinette; assassin Charlotte Corday, playwright Olympe de Gouges and Haitian spy Marianne Angelle as they explore activism, art, courage, feminism, and democracy with a twist of witty humor set in Paris, France.
More Announcements Coming Spring 2021...
Introducing the new Hipp Online Pass!
7 shows for $140 total ($20 per show, price may vary for live performances if those become available)
If you are a fixed seat subscriber please note that your current seats may not be available if we reopen with socially distant seating, however you will receive priority seating should you choose to transfer your Hipp Online Tickets to live performances. Please rest assured that your favorite seats will be saved for you when we can reopen at full capacity.