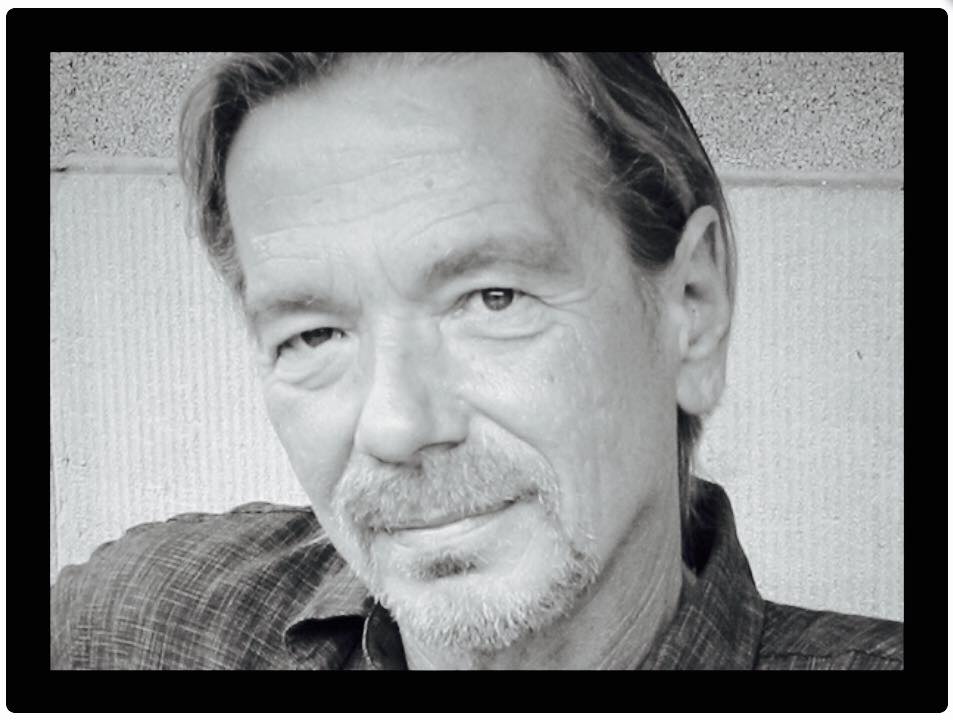 Rusty Salling, one of Gainesville's greatest and best loved talents, took his final bow early Sunday morning, June 12, after bravely and fiercely battling cancer for more than a year. Rusty graced the stage of the Hippodrome Theatre from its earliest years, wowing audiences with some of the best performances in the theatre's history. Rusty starred or was featured in 99 Mainstage plays from 1973 on, and was the author and guide of the Hippodrome's legendary Ghost Tour, but was best known for his brilliant portrayal of Ebenezer Scrooge in the Hippodrome's annual production of "A Christmas Carol." From the first offering of the show in 1978 to his last performance in December 2014, Rusty brought joy to thousands of theatre patrons. He initially played Bob Cratchett, but for more than 25 years his Scrooge was the face of the holiday season for countless loyal fans.
Rusty was smart, kind, and extremely loyal. He worked so tirelessly for the Hippodrome that he had to be forced to take time off, and even then he would never refuse to take phone calls from colleagues in need. He would do anything for anyone and would do it well. For years he ran the box office, and when that ceased to offer him enough of a challenge he became the Information Systems Director for the theatre. With the help of interns, which he supervised with paternal patience, he devised, designed and ran the entire computer network for the theatre. He designed and operated the website and performed countless other tasks, never giving up until a solution was found to the problem at hand.
Rusty was born in Wilmington, North Carolina on October 17, 1948. His family moved to Jacksonville when he was a teenager, and he left to attend the University of Florida in the late 1960s. English was his major, but he soon discovered the theatre department and developed a passion for the stage that never faded. He fell in love with Gainesville and lived there for the rest of his life except for a life-broadening three-year stay in Manhattan in the mid-70s. After college, Rusty joined with friends in forming a theatre touring company known as Bacchus Productions. The most significant piece performed by that company was a year-long tour of "Waiting for Godot" throughout the southeastern United States. Rusty mesmerized audiences, including the inmates of 12 Florida prisons, with his enchanting performance. After Bacchus, Rusty moved to New York and then back to Gainesville in 1978 to join the Hippodrome, where he remained dedicated to the theatre for the rest of his life, becoming an icon in the cultural history of the city.
Rusty is survived by his sister, Susan Pfahler, her husband Randall Pfahler, and his nephew Cameron Pfahler, all of Neptune Beach, and his beloved step-dad, Leon Clark, of Jacksonville. In lieu of flowers, Rusty's family requests that contributions be made in his memory to the Hippodrome Theatre.
A celebration of Rusty's life will be held at the Hippodrome on a date yet to be determined later in the summer.