Gainesville's Only Art-House Cinema
The Hipp Cinema is always screening movies with our audience in mind. Serving as Gainesville's only art-house cinema, we bring the latest independent films, hard-hitting documentaries, critically-acclaimed world cinema, throwback classics, and additional signature programming throughout the year. Have your experience at the movies go beyond the purchase of a ticket stub.
 Find out show times and purchase tickets for upcoming screenings and special events
Never miss a movie or show:
Sign up for the Cinema Newsletter
Follow Hippodrome Cinema on Facebook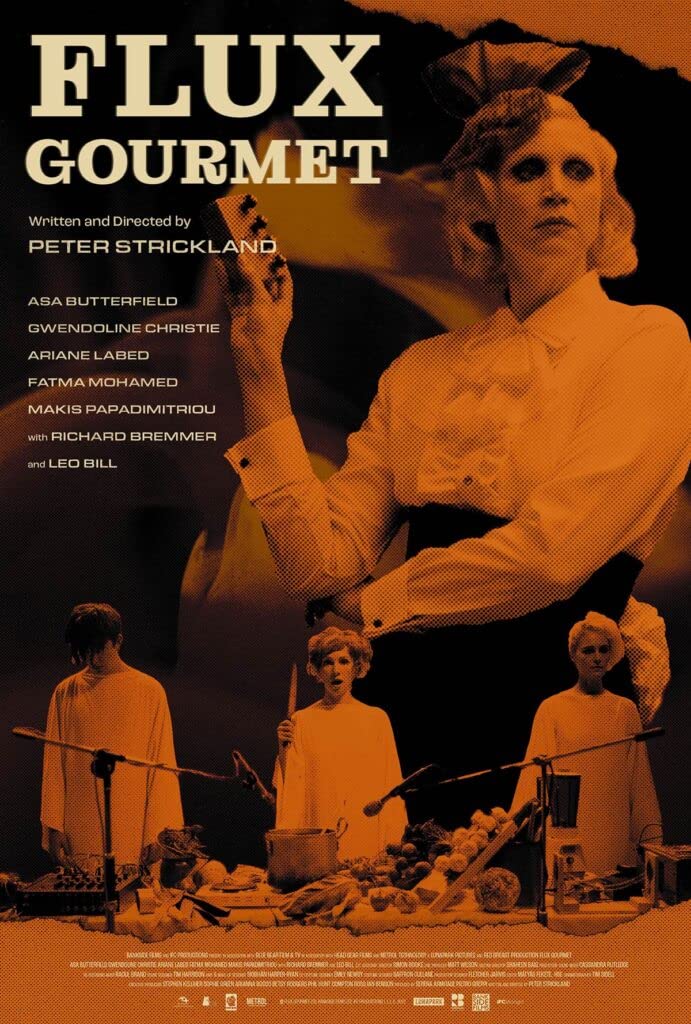 Genre: Comedy, Horror
A sonic collective who can't decide on a name takes up a residency at an institute devoted to culinary and alimentary performance. The members Elle di Elle, Billy Rubin and Lamina Propria are caught up in their own power struggles, only their dysfunctional dynamic is furthermore exacerbated when they have to answer to the institute's head, Jan Stevens. With the various rivalries unfolding, Stones, the Institute's 'dossierge' has to privately endure increasingly fraught stomach problems whilst documenting the collective's activities. Upon hearing of Stones's visits to the gastroenterologist, Dr. Glock, Elle coerces him into her performances in a desperate bid for authenticity. The reluctant Stones puts up with the collective's plans to use his condition for their art whilst Jan Stevens goes to war with Elle over creative differences. (111 minutes)
Showtimes:
Thursday, June 30 at 6 p.m. & 8:30 p.m. 
Friday, July 1 at 8:30 p.m.
Saturday, July 2 at 6 p.m.
Sunday, July 3 at 1 p.m. & 6 p.m.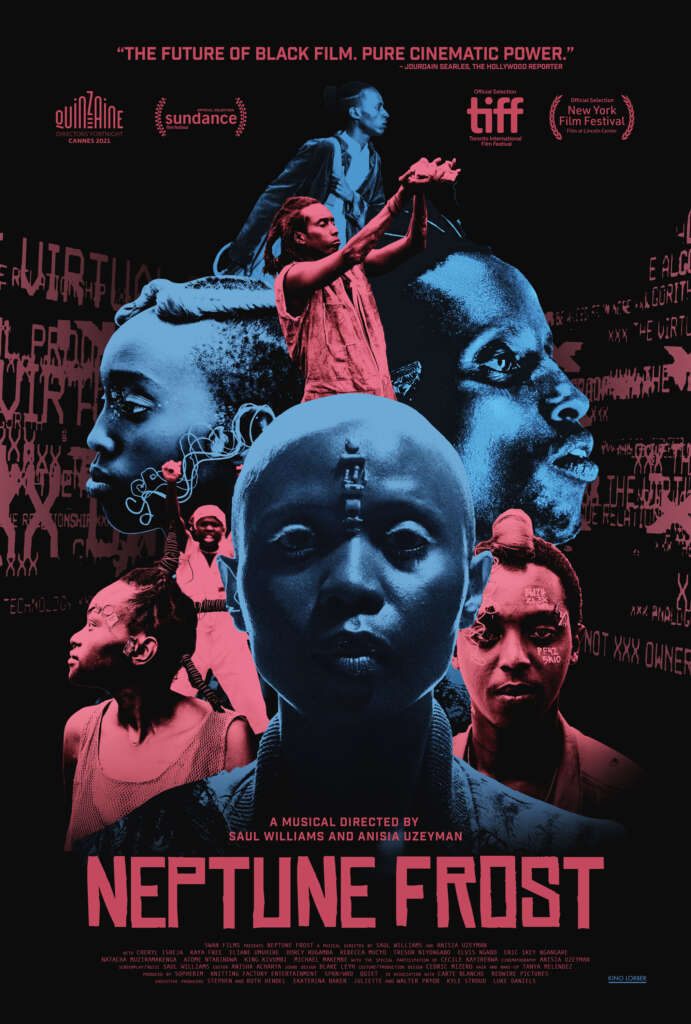 Genre: Sci-Fi, Afrofuturism, Musical
In an otherworldly e-waste camp made of recycled computer parts, a subversive hacking collective attempts a takeover of the authoritarian regime exploiting the region's natural resources–and its people. When an intersex runaway (Neptune, played by both Elvis Ngabo and Cheryl Isheja) and an escaped coltan miner (Matalusa, played by Kaya Free) find each other through cosmic forces, their connection sparks glitches within the greater divine circuitry. With hypnotic visuals and original songs composed by musician and co-director Saul Williams, this celestial cyber-musical offers a radically bold vision of power, exploitation, and love. (105 minutes)
Showtimes:
Friday, July 1 at 6 p.m.
Saturday, July 2 at 3 p.m. & 8:30 p.m.
Sunday, July 3 at 3:30 p.m.
&
Thursday, July 7 at 6 p.m.
Friday, July 8 at 8:30 p.m.
Saturday, July 9 at 6 p.m.
Sunday, July 10 at 1 p.m.
* * * Special Event * * *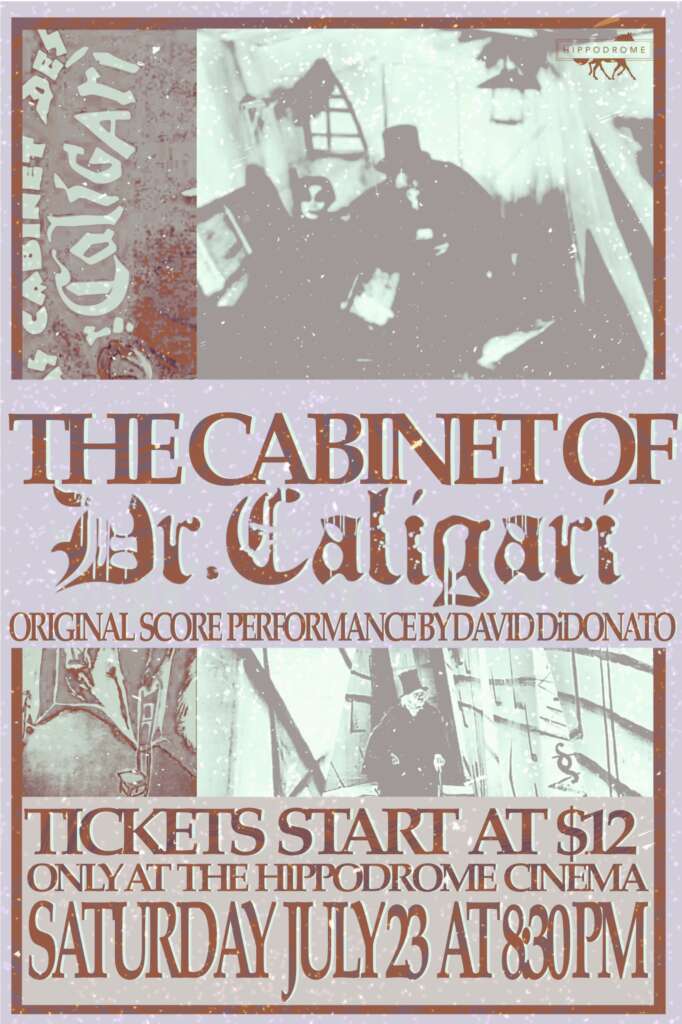 David DiDonato LIVE: The Cabinet of Dr. Caligari
Genre: Thriller, Fantasy
At a carnival in Germany, Francis (Friedrich Feher) and his friend Alan (Rudolf Lettinger) encounter the crazed Dr. Caligari (Werner Krauss). The men see Caligari showing off his somnambulist, Cesare (Conrad Veidt), a hypnotized man who the doctor claims can see into the future. Shockingly, Cesare then predicts Alan's death, and by morning his chilling prophecy has come true — making Cesare the prime suspect. However, is Cesare guilty, or is the doctor controlling him? (74 minutes)
Orignial Score Performance by David DiDonato
David DiDonato is an American guitarist/composer/multi-instrumentalist/producer, best known for performing the World's Longest Guitar Solo on May 13-14, 2012 and for being in a wide array of bands; including the Ultimate Dragons, J-Church, Funeralizer, Modok, Ipecac, H.R.M., DFI, and Ratking. 
During his semi-retirement, DiDonato created a primitive soundtrack to F.W. Murnau's 1922 silent film Nosferatu (in 2006, remastered 2019), fusing classical guitar passages with instrumental black metal, followed by a soundtrack to Fritz Lang's Metropolis (in 2014). Over the course of the quarantine, he has performed at various drive-in theaters and spent the first 14 months of the lockdown scoring The Cabinet of Dr. Caligari. This was debuted in Detroit in late August of 2021.
Showtimes:
Saturday, July 23 at 8:30 p.m.  Ticket Price: $12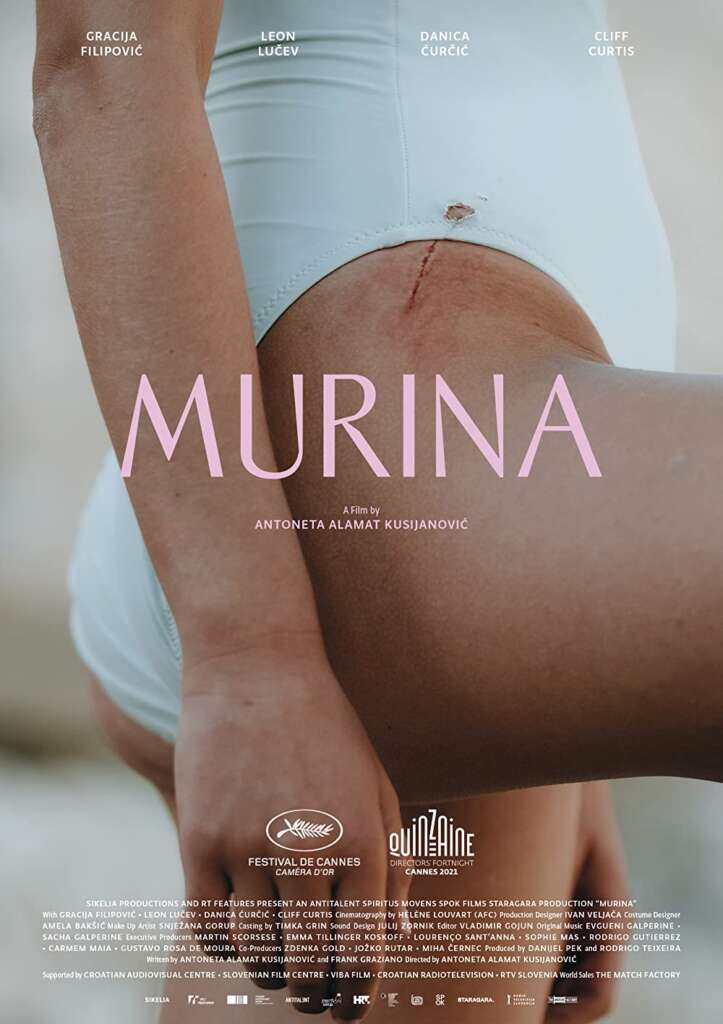 Genre: Drama, Croatian Language
Winner of the Caméra d'Or at the Cannes Film Festival, lensed by award-winning cinematographer Hélène Louvart (The Lost Daughter, Never Rarely Sometimes Always), and Executive Produced by Martin Scorsese, Murina features a ferocious, star-making central performance by Gracija Filipović and the most sumptuous images of the Mediterranean since The Big Blue.
On a remote island along Croatia's Adriatic coast, 17-year-old Julija spends her days diving for eel with her domineering father Ante and watching other teens party on a nearby yacht. Julija bristles at Ante's heavy handed cruelty and resents her mother Nela's passivity. She longs for independence but is unsure how to achieve it, until the arrival of the rich and mysterious Javier seems to offer a way out.
Equal parts fiery feminist outcry and stirring coming-of-age drama, the film announces director Antoneta Alamat Kusijanović as a major new talent in world cinema. (94 minutes)
Showtimes:

Friday, July 15 at 6 p.m.
Saturday, July 16 at 3 p.m. & 8:30 p.m.
Sunday, July 17 at 1 p.m. & 6 p.m.
&
Thursday, July 21 at 8:30 p.m.
Friday, July 22 at 6 p.m.
Saturday, July 23 at 6 p.m.
Sunday, July 24 at 3 p.m.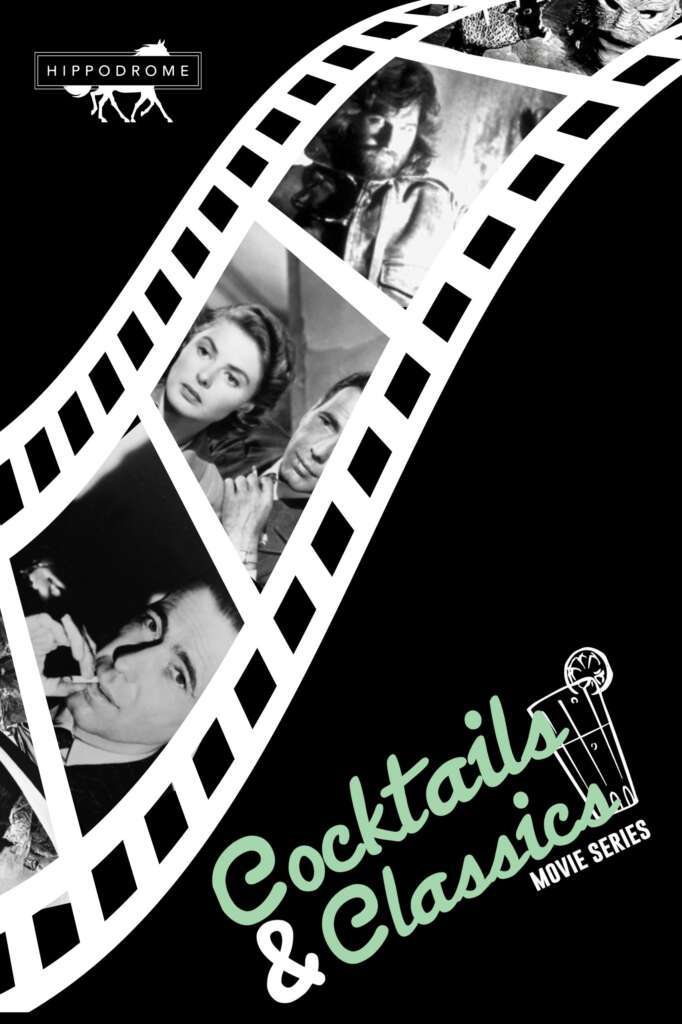 Genre: TBA
Cocktail and Classic movie Series continues. 
Check back for May dates.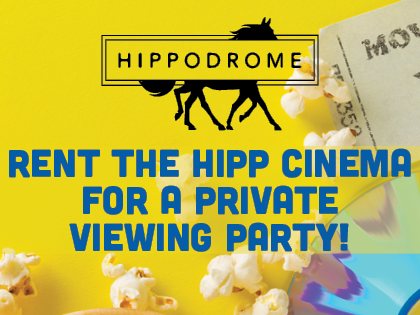 Whether it is to view your favorite film or to have a private screening of a show you and your friends/family watch, we got you covered!
Please contact Gabrielle for any questions or to book a private viewing party for you and your pod.