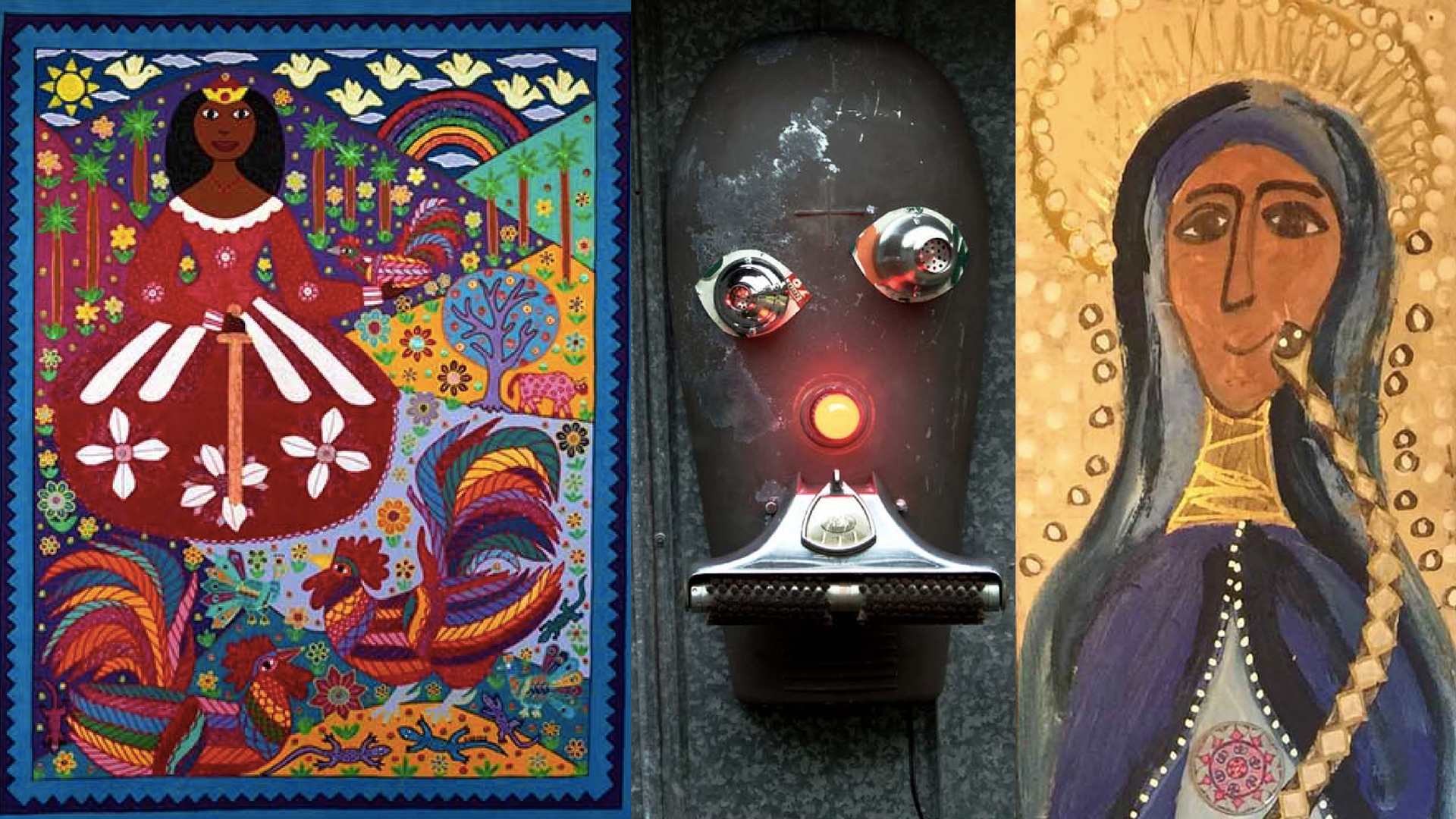 The 2018 Folk and Art-in-the-Style-of-Folk Art exhibit features work of local Gainesville community artists. Come out to the Hipp Art Gallery for Art Walk on April 27 from 7-10 p.m. to enjoy a glass of wine and check out these unique pieces.
The Gallery presents 103 pieces of art contributed by 42 artists on the walls of The Gallery Oak Hammock and the Hippodrome Theatre.
During the opening reception on April 15, two curators at the Harn Museum of Art presented awards to 11 artists. Our own Sara Morsey received Judge's Choice for "Shrine Mary," Bill Paine for lighting design, and Nancy Reyes received Best-in-Show.
You can see their work at the Hippodrome Theatre Art Gallery and Oak Hammock between now and July 16, 2018.