Come celebrate live performances with the Hippodrome all summer long! The Hipp Pop Up Series, a traveling show featuring professional cabaret performances, will be performed by some of your favorite Hippodrome actors. Shows will be 'popping up' all over Gainesville and Alachua County and each artist will perform a 45-minute show you will never forget!  All show are FREE!
Box Office Contact Information
Phone: (352) 375-4477
Hours: 11am.-4pm Tuesday-Friday
Email: boxoffice@thehipp.org
Kelly Atkins Morgan – Cocktails and Classics
Kick back and rediscover your love for amazing songs from the 1940s through today.
Dates:
May 28 – Thornebrook Village Stage @ 6:00pm

June 18 – The Village Ballroom @ 6:30 pm (Residents Only)
August 12 – Bo Diddley @ 7:00pm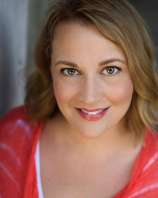 Kelly is a member of the Hippodrome Theatre's Acting Company and is known for a wide range of performances including Souvenir, Scrooge in Rouge, Hand to God, The Toxic Avenger, The Marvelous Wonderettes, The Great American Trailer Park Musical, and others. She has appeared in leading roles for professional theatres throughout the country, as well as in commercials and television shows, on concert stages, in voiceover work and print. She has been a member of Actor's Equity Association since 1997.
Zoe Wilde – Just the Way You Are
Take a journey through contemporary musical theater and more — a celebration of life, love, and family.
Dates:
June 9 – One Love Cafe @ 7:00pm
July 22 – Bo Diddley @ 7:00pm
August 7 – Legacy Park @ 7:00pm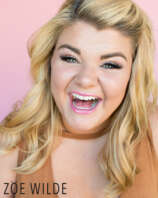 Zöe graduated from Utah Valley University with a Bachelor's in Science in Theatre Arts with a Performance Emphasis. During her undergrad, she won runner-up in the Kennedy Center College Theatre Festival Irene Ryan Acting Competition, Best Musical at the national level in Next to Normal, where she was a lead in the production, and Best Ensemble for two separate productions. Zöe is now pursuing her Master's in Fine Arts at the University of Florida. She teaches undergrad improv and theatre intro classes. Her favorite credits include Mykelle in Once I was a Beehive and Once I was Engaged, Porter in Macbeth, Betty in Betty Blue Eyes, Jessie in Sweat, Erma in Anything Goes, Mary Patrick in Sister Act, and Pimple in She Stoops to Conquer. 
Savannah Simerley – A Rock and Roll Journey
Belting out rock and roll hits of today and yesterday, Savannah tries to answer the age old question "I graduated – now what?"
Dates:
June 10 – 4th Ave Food Park @ 6:00pm
June 23 – The Pink Flamingo @ 6:00pm

June 24 – Curia on NW 6th St. (under the bus cover) @ 6:00pm
July 22 – Bo Diddley @ 7:00pm
August 7 – Legacy Park @ 7:00pm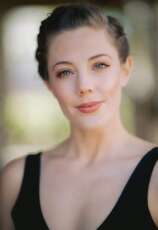 Savannah just finished her MFA at the University of Florida and is thrilled to be back making live music with the Hippodrome Theatre. Favorite credits include Tracey in Sweat by Lynn Nottage, Dance Captain and Workshop Cast of Universal Studio's Celestina Warbeck & The Banshees, and Schwartzy in The 25th Annual Putnam County Spelling Bee at The Garden Theatre. You can find her on instagram at @veeveela. 
David Patrick Ford – Originals
Celebrating the power of art in our lives, David takes you on a journey through the inspirations that created his original music.
Dates:
June 25 – 4th Ave Food Park @ 6:00pm
July 15 – Cade/Depot Park @ 6:00pm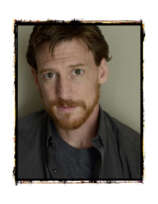 David has appeared in the following Broadway National Tours: The Full Monty (Keno, Ethan U/S, Dance Captain); Footloose (Lyle, Chuck U/S) Off-Broadway: Sessions (Dylan) Peter Jay Sharp Theater.  Off-Off Broadway: Macbeth (Macbeth) and Othello (Iago) Gallery Players; Year One of the Empire (Beveridge) Metropolitan Playhouse & NY Theater Workshop.  Regional: Pittsburgh CLO, Sacramento LOA, Walnut St. Theater, N. Carolina Theater, North Shore MT, The Alliance, Playhouse on the Square, Westchester Broadway, Kansas City Starlight, MUNY St, Louis, Struthers Library, and here at the Hipp. David is a member of the Hippodrome acting company. Find out more at www.DavidPatrickFord.com.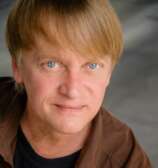 Bryan Mercer, our genius accompanist, was last seen as Walter in Lone Star Spirits, the piano player in Scrooge in Rouge, the Candyman in Let the Right One In, Horatio in Hamlet, Steve in Becky's New Car, Jane in Whatever Happened to Baby Jane, John Merrick in The Elephant Man, Bob Cratchit in A Christmas Carol, Mrs. Bumbrake in Peter and the Starcatcher, Gibson in MR. BURNS, a post electric play.  He has been known to Atlanta audiences for over thirty-five years as an actor, singer, director, designer, painter, and served as puppeteer, composer, musician and musical director for 15 years at the internationally acclaimed Center for Puppetry Arts. Bryan has danced with Ru Paul, acted with Neal Patrick Harris, Faye Dunaway, Peter Ustinov partied with Eartha Kitt and backed up Divine and Grace Jones.