Late Night Swing Dancing
Friday & Saturday
March 6 & 7 @ 11:30 p.m. – 2 a.m.
Put on your dancing shoes and head to the Hipp for a night of swing and blues hosted by the Florida Swing Dancing Club!

All skill levels are welcome and no dance partner necessary! Dance the night away to some blues from 11:30 P.M. to 2 A.M.
Erik Hempel featuring The Modern World
Saturday, March 14 @ 8 p.m.
Influenced by a wide variety of musical styles (the blues, rock, jazz, soul, funk, hip-hop, you name it), Hempel is an incredibly versatile artist who is pioneering his own bold style of music.
At an Erik Hempel show, audiences can expect a thumping bass, a monstrous drum-set, a raging guitarist, a mind-blowing keyboard, an unstoppable horn section, and bluesy vocals which resonate in one's soul!
Hippvana Nights
Friday, March 27
8 p.m. – 1 a.m.
Come participate in the best salsa night in Gainesville! A hot night of salsa dancing in the Hipp Lower Level begins at 8 p.m. with a class taught by salsa dancing pros! At 9 p.m., Elio Piedra brings the party when the floor opens up for an electric night of dancing! Let's spice up the Hippodrome with our salsa skills! $5 cover all night!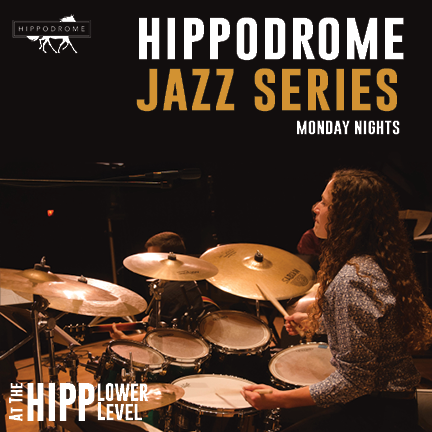 Jazz Series
Mondays
February 10 – April 20 @ 7:30 p.m.
The Hippodrome Jazz Series is back! The Hipp is proud to partner with the University of Florida School of Music to bring this hit series back to the Hippodrome Lower Level.
The Hippodrome is proud to host such talented musicians to bring back jazz and keep Gainesville Hipp!