About the Hipp's Rental Spaces
Plan your next event at one of Gainesville's most unique locations, the Hippodrome. We can accommodate your every need in one of our versatile rental facilities. The Hippodrome's spacious Lower Level can be designed to your specifications and personalized to create the event of your dreams. The historic Hippodrome Cinema is available for film screenings, performances, presentations, private social events and lectures.
To learn more email Allen at alennox@thehipp.org
The Hipp's chic lower level is perfect and unique for any type of private event while specializing in wedding receptions. We hold over 100 rentals a year and we always make sure your event is carried out with the personal touch and care that it deserves. The Hippodrome Theatre Lower Level has an elegant, unique, and stylish atmosphere that provides a versatile backdrop for any and all events. You have the ability to customize the space with your choice of decorations, flowers, and design making your vision come to life. Here at the Hipp we value you, your ideas, and your event. We will strive to ensure you have the event of your dreams.
The Hippodrome's premiere event space offers flexible seating arrangements, full service bar, tables, chairs and linens, audio visual capabilities, custom lighting packages, private entrance, trained staff to ensure your event runs smoothly, and the ability to customize the space with your own decorations, flowers and design.
Gainesville's top-rated independent cinema offers 75 fixed theatre seats, audio visual capabilities, customized lighting packages, trained staff, and adjacent reception space with full service bar available for private gatherings before or after your event!
A lofted ceiling and tall windows bring an airy feeling to the Hippodrome Theatre's charming Art Gallery. Historic wood moldings, elegant marble, and artwork from the current exhibit provide a culturally rich atmosphere. The room's track lighting can be adjusted to set the mood of any event. The Gallery is a great event space for meetings, networking events, baby/bridal/wedding showers, holiday parties, birthday/anniversary parties, engagement parties, graduation parties, end-of-year banquets, and exhibits.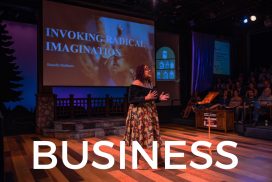 With plenty of seating and a cinema sound system, make your voice heard and energize your audience at the Hipp for your next business event.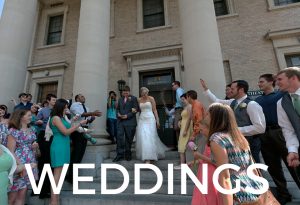 Celebrate your special day with us
Take advantage of the Hipps variety of event spaces for the perfect procession, to the rockin reception.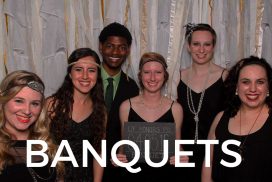 Put on the party of a lifetime
Enchant your guests at the Hipp's lower level with a bar, dance floor, and dining area.