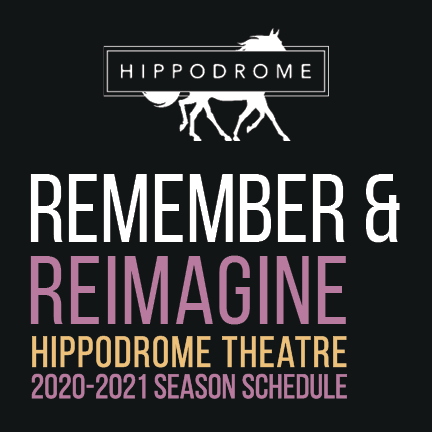 Remember & Reimagine: 2020-2021 Season
The Hippodrome is celebrating its 47th season as the only professional theatre within a 120-mile radius of Gainesville, Florida. The Hippodrome is a multifunctional professional theatre complex housing a 268-seat thrust-stage. Each year, the Hippodrome produces at least eight fully-staged professional productions including one extended-run musical, and two holiday-themed shows.
The Hippodrome was founded in 1972 by six artists (Bruce Cornwell, Gregory Hausch, Mary Hausch, Kerry McKinney, Marilyn Wall and Orin Wechsberg) with the goal of presenting the best in challenging, contemporary theatre.
In 1979, the Hippodrome moved into Gainesville's most prominent building, the historic Federal Building, located in the heart of downtown Gainesville. The Hippodrome, with support from the community, the State of Florida and a $150,000 Challenge Grant from the NEA, raised nearly $2 million dollars to restore this magnificent building and convert it into its present facility: a 276 seat, thrust-stage theatre with rehearsal space and a scene shop, an 75-seat cinema, an art gallery, bar, box office and administrative offices.
The new theatre opened its doors in early 1980, and in 1981 the Hippodrome was designated a State Theatre of Florida. The theatre enjoys recognition as one of the leading regional theaters in the country, with the primary goal of providing the best season of theater for audiences throughout the state. In maintaining this goal, the Hippodrome has become a major cultural resource to the community and the State of Florida, staging mainstage productions for more than 60,000 people annually.