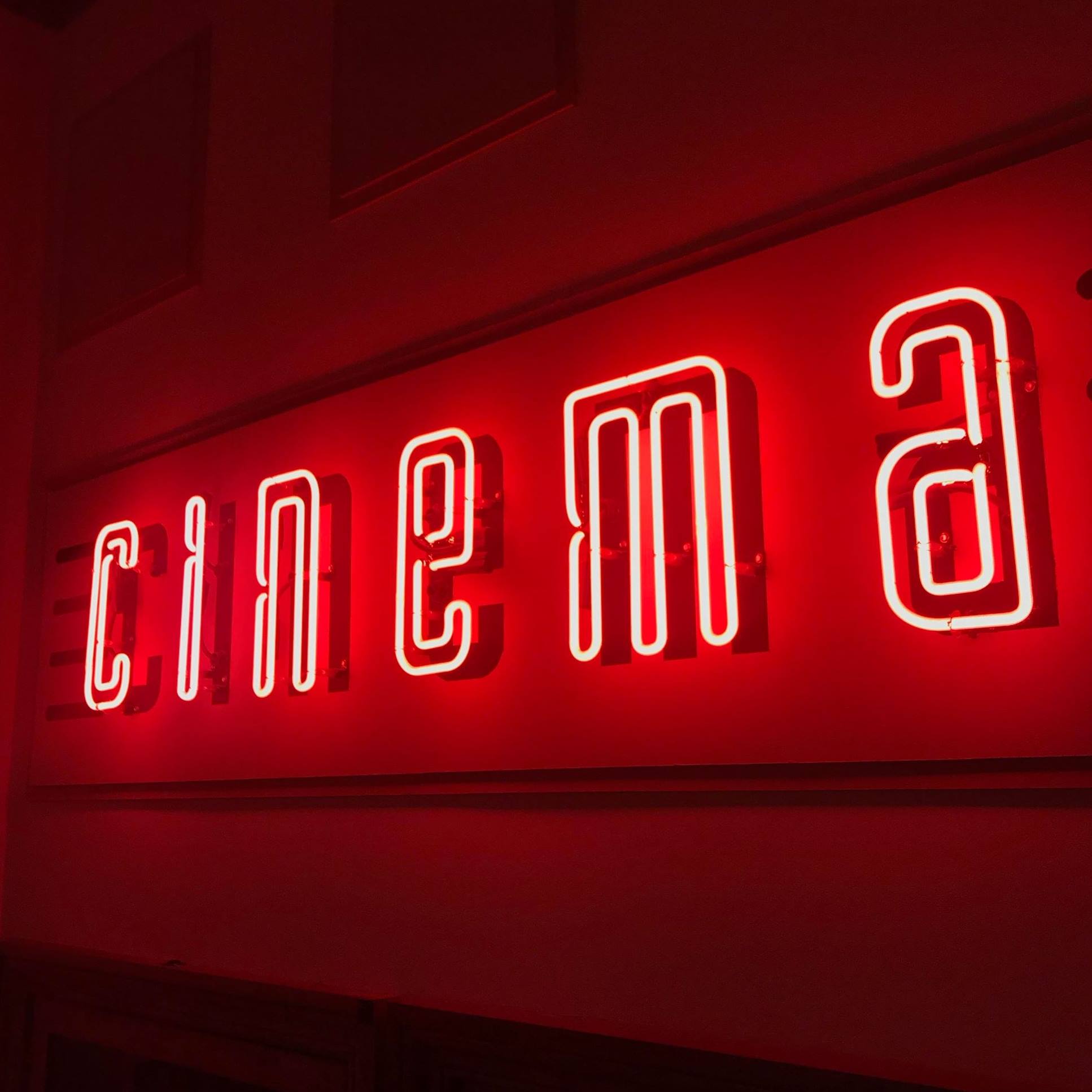 discover
Gainesville's Only Art-House Cinema
The Hipp Cinema is always screening movies with our audience in mind. Serving as Gainesville's only art-house cinema, we bring the latest independent films, hard-hitting documentaries, critically-acclaimed world cinema, throwback classics, and additional signature programming throughout the year. Have your experience at the movies go beyond the purchase of a ticket stub.
Find out show times and purchase tickets for upcoming screenings and special events!
Capital in the Twenty-First Century
Based on the international bestseller by rock-star economist Thomas Piketty (which sold over three million copies worldwide and landed Piketty on Time's list of most influential people), this captivating documentary is an eye-opening journey through wealth and power, a film that breaks the popular assumption that the accumulation of capital runs hand in hand with social progress, and shines a new light on today's growing inequalities.
Traveling through time, the film assembles accessible pop-culture references coupled with interviews of some of the world's most influential experts delivering an insightful and empowering journey through the past and into our future
The Painter and the Thief
Desperate for answers about the theft of her 2 paintings, a Czech artist seeks out and befriends the career criminal who stole them. After inviting her thief to sit for a portrait, the two form an improbable relationship and an inextricable bond that will forever link these lonely souls.
Diana Kennedy: Nothing Fancy
Featuring extensive interviews with Diana Kennedy and famed chefs José Andrés, Rick Bayless, Gabriela Camara and Alice Waters, Diana Kennedy provides an intimate look at the leading expert on Mexican cuisine. The author of nine acclaimed cookbooks and a two-time James Beard Award winner, Diana is called the 'Julia Child of Mexico', but the feisty cook prefers 'The Mick Jagger of Mexican Cuisine'
Lucky Grandma
In the heart of Chinatown, New York, an ornery, chain-smoking, newly widowed 80-year-old Grandma is eager to live life as an independent woman, despite the worry of her family. When a local fortune teller predicts a most auspicious day in her future, Grandma decides to head to the casino and goes all in, only to land herself on the wrong side of luck… suddenly attracting the attention of some local gangsters.
Desperate to protect herself, Grandma employs the services of a bodyguard from a rival gang and soon finds herself right in the middle of a Chinatown gang war.
Extra Ordinary
Rose, a sweet, lonely driving instructor in rural Ireland, is gifted with supernatural abilities. Rose has a love/hate relationship with her 'talents' and tries to ignore the constant spirit related requests from locals – to exorcise possessed rubbish bins or haunted gravel. But! Christian Winter, a washed up, one-hit-wonder rock star, has made a pact with the devil for a return to greatness! He puts a spell on a local teenager – making her levitate.
Her terrified father, Martin Martin, asks Rose to help save his daughter. Rose has to overcome the fear of her supernatural gift and work with Martin to save the girl, get the guy and be home in time for a light snack… maybe a yogurt or something.
A Good Woman is Hard to Find
A dynamic killer thriller, with its finger firmly on the pulse of stark social commentary and shattering suspense. Recently widowed mother of two, Sarah (Sarah Bolger, "The Spiderwick Chronicles", "Emelie"). is desperate to know who murdered her husband in front of her young son, rendering him mute.
Coerced into helping a low-life drug dealer stash narcotics stolen from the local Mr. Big, she's forced into taking drastic action to protect her children, evolving from downtrodden submissive to take-charge vigilante
Zombi Child
Haiti, 1962. A man is brought back from the dead only to be sent to the living hell of the sugarcane fields. In Paris, 55 years later, at a prestigious all-girls boarding school, Melissa, a young Haitian teenager, confesses an old family secret to a group of new friends – never imagining that this strange tale will convince a heartbroken classmate to do the unthinkable
Spaceship Earth
Spaceship Earth is the true, stranger-than-fiction, adventure of eight visionaries who in 1991 spent two years quarantined inside of a self-engineered replica of Earth's ecosystem called BIOSPHERE 2. The experiment was a worldwide phenomenon,chronicling daily existence in the face of life threatening ecological disaster and a growing criticism that it was nothing more than a cult.
The bizarre story is both a cautionary tale and a hopeful lesson of how a small group of dreamers can potentially reimagine a new world
Bacurau
A few years from now… Bacurau, a small village in the Brazilian sertão, mourns the loss of its matriarch, Carmelita, who lived to be 94. Days later, its inhabitants (among them Sônia Braga) notice that their village has literally vanished from online maps and a UFO-shaped drone is seen flying overhead.
There are forces that want to expel them from their homes, and soon, in a genre-bending twist, a band of armed mercenaries led by Udo Kier arrive in town picking off the inhabitants one by one. A fierce confrontation takes place when the townspeople turn the tables on the villainous outsiders, banding together by any means necessary to protect and maintain their remote community. The mercenaries just may have met their match in the fed-up, resourceful denizens of little Bacurau
The Booksellers
Antiquarian booksellers are part scholar, part detective and part businessperson, and their personalities and knowledge are as broad as the material they handle. They also play an underappreciated yet essential role in preserving history. THE BOOKSELLERS takes viewers inside their small but fascinating world, populated by an assortment of obsessives, intellects, eccentrics and dreamers
Deerskin
In this black comedy of middle-aged masculinity gone awry, Academy Award winner Jean Dujardin (The Artist) is a recent divorcee who becomes obsessed with a vintage fringed deerskin jacket that begins to exert an uncanny hold on him. Set in a sleepy French alpine village, he falls into the guise of an independent filmmaker and befriends a trusting bartender and aspiring editor (Adèle Haenel, Portrait of a Lady on Fire) who becomes his collaborator on a movie that will document a surprising new goal he sets himself.
Crescendo
When world-famous conductor Eduard Sporck accepts the job to create an Israeli-Palestinian youth orchestra, he is quickly drawn into a tempest of sheer unsolvable problems. Having grown up in a state of war, suppression or constant risk of terrorist attacks, the young musicians from both sides are far from able to form a team.
Lined up behind the two best violinists – the emancipated Palestinian Layla and the handsome Israeli Ron – they form two parties who deeply mistrust each other, on and off-stage alike. Will Sporck succeed and make the young people forget their hatred, at least for the three weeks until the concert? With the first glimmer of hope, however, the political opponents of the orchestra show them how strong they are…