Hippodrome classes and camps offer North Central Florida's talented youth an outlet for creative expression. We are focused on providing the highest quality education opportunities, inviting your children into the magical world of this historic professional theatre.
Collaborative Storytelling
Collaborative Storytelling using Improv will be a creative way to utilize not only improv, but conventional forms of storytelling to help create a piece of theater that tells the real life story of the times we are all currently experiencing.  We haven't experienced a global disaster like the current Covid-19 virus in decades, and examining the experience we have all had and creating a piece of theater about it is an helpful way for us to come together and talk about what it has meant to us.  We will be utilizing conventional methods of storytelling such a playwriting, essay, as well as taking the works we've written and improvising dramatic and comedic story moments around those ideas. 
To register click the link below: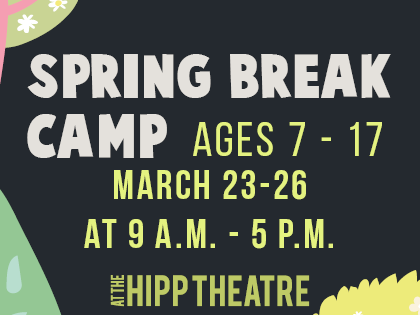 The Hippodrome's Spring Break Camp explores various facets of performance: improv, storytelling, costuming, prop making, voice, movement, acting for theatre and film, and much more. At the end of the camp, family and friends are invited to a reception and showcase highlighting scenes and artwork the campers created. 


To Register, click the link below.
Summer Spectacular Camp 2021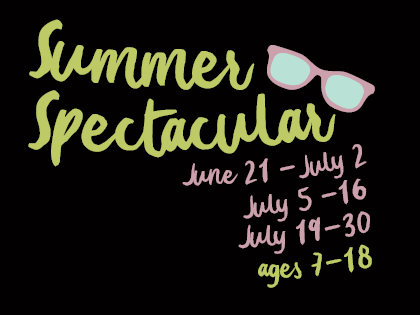 Summer Spectacular is BACK and with a 3rd Act this time!
We've added a 3rd session this summer! Each session is two weeks long. In these full-day camp sessions, students will explore what it takes to produce a play. From acting; dance, costume-design to marketing, all while learning collaboration, building self-esteem, and exercising their imagination. The camps culminate in a full scale production on the Hippodrome Mainstage! This years production is The Fantastic Mr.Fox by the amazing Roald Dahl.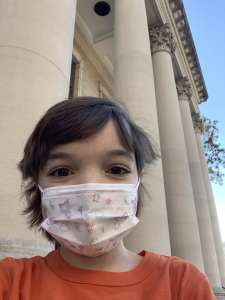 Camp Season Safety Protocol
Wondering how we are able to have in-person camp?

Camps this year, as most public events, have changed just a smidge.
We are doing everything we can here at the Hippodrome Theatre to ensure the safety of your camper while still providing a creative outlet during these difficult times.

Here's a few of our safety protocols for this upcoming camp season:

We are limiting capacity for each camp!

Social Distancing will be reinforced at all times including during camper pick-up and drop-off

Campers will be divided into smaller groups and given specific pick-up and drop-off times to ensure that we are limiting the number of people on the front porch!

We will be conducting temperature checks for entry into the Hipp

Campers (along with all Hipp staff) are required to wear masks while in the building

There will be a limit of 10 people to a room to ensure proper social distancing

Hourly hand-washing will be strictly reinforced

Bathrooms will be cleaned and sanitized every 2 hours

All spaces used by campers will be cleaned and sanitized every hour

Camper groups will have assigned bathrooms to maintain social distancing

Campers will remain in classes for 2 class periods while Teachers rotate among the groups
Snacks and lunches will rotate in such a manner that no more than 10 Campers will occupy a space at a time. Sharing snacks and lunches will be prohibited

All campers will be responsible to dispose of any unfinished snacks or lunches
We will continue to add and adjust our practices as we see fit. If you have any questions or concerns, please contact gabby@thehipp.org